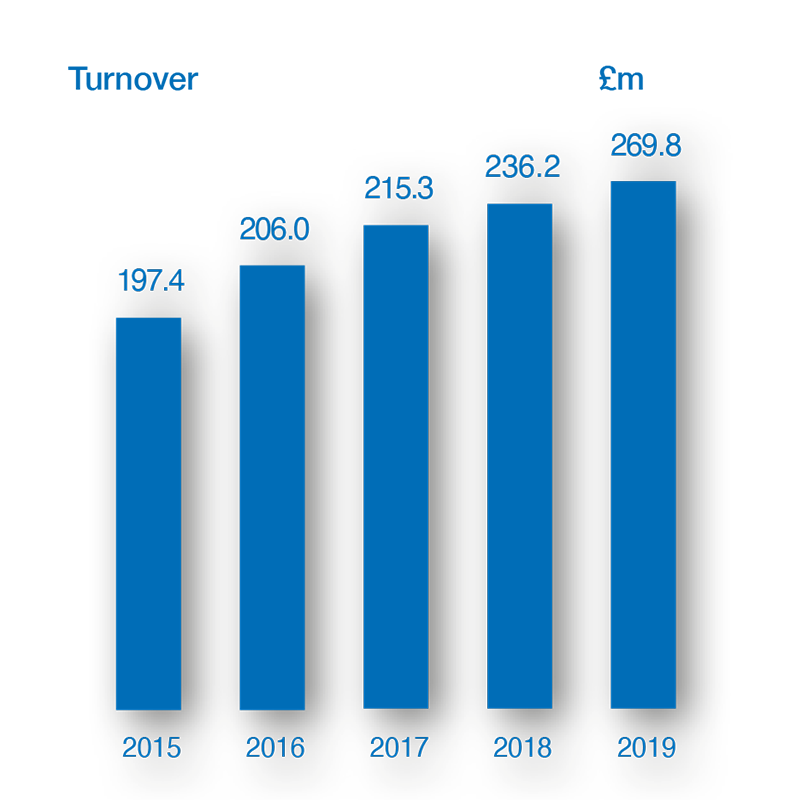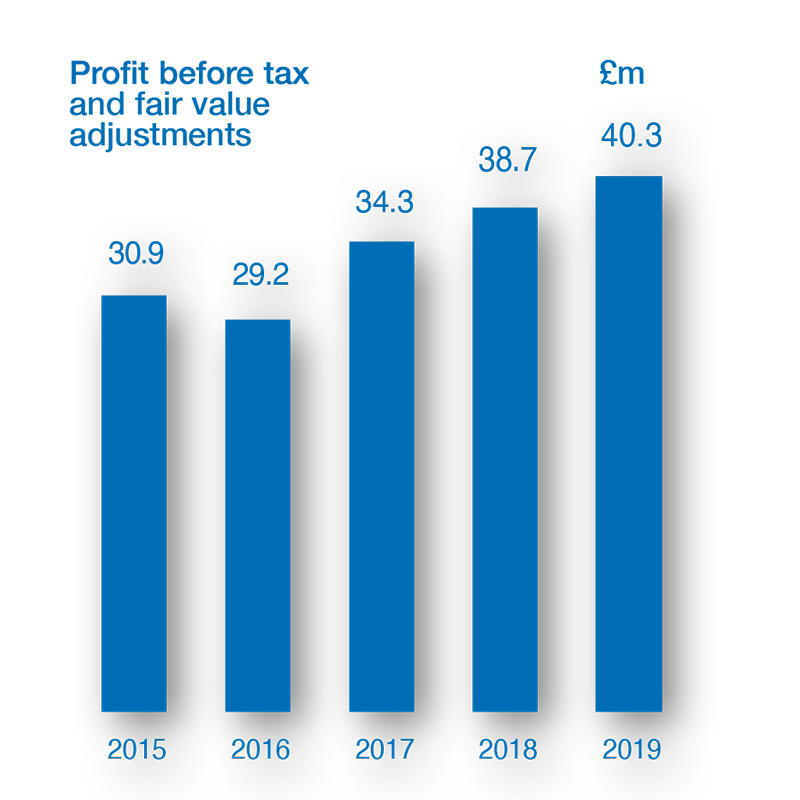 Peter M. Dawson, Chairman, commented:
"I would like to express my personal thanks to the board, management team and all the staff involved in this notable achievement.
2019 was a difficult year from many perspectives – political uncertainty; restricted bank liquidity; low business confidence and declining UK investment levels. However, Dawsongroup has continued to invest in modern, reliable high‑quality assets – now totaling over 28,000 units – while maintaining the low gearing, low risk and tight control policies that have been a foundation of the company.
Growth was mainly organic aided by the acquisitions of Lift Truck Services Ltd and its parent P M R Holdings Ltd plus a small trade and assets only deal for Oughtred & Harrison (Facilities) with others under consideration. The temporary kitchen business was successfully sold at the end of 2019 and Dawsongroup have withdrawn from that sector.
The European businesses have all performed well and now contribute nearly a quarter of Dawsongroup's profitability, with further growth anticipated. This reduced reliance on the UK economy should prove invaluable as the UK exits from the EU at the end of 2020 and will assist in mitigating some of the currency exchange risk associated with our principal European suppliers.
Dawsongroup has also made a number of property investments to ensure that key UK locations will be supported with dedicated facilities tailored to the needs of the operating companies. Recent investments include the acquisition of a substantial site at Avonmouth and adjacent land at Brighouse to expand and modernise the sweeper business."  
If you would like a hard copy of our Report and Accounts, call us on 01908 218111 or complete our contact form and we will send you a copy by return.
Our Latest Insights
Take a look at our latest insights and news by clicking on the stories below.