A Comprehensive Guide To Modular Cleanrooms
Dawsongroup | TCS has put together a comprehensive guide to modular cleanrooms, exploring everything there is to know about cleanrooms, how modular structures can redefine your processes and how the flexibility of the modular cleanroom improves efficiency.
What Are Modular Cleanrooms?
Out of all the questions you could ask, there's one particular question that needs to be answered first, "What are modular cleanrooms?"
Put simply, modular cleanrooms are controlled environments which are delivered finished and are sited externally with a link to your existing facility where you want the cleanroom environment. They come with a range of features and capabilities that are most often favoured by manufacturers and businesses conducting scientific research.
The features of modular cleanrooms include: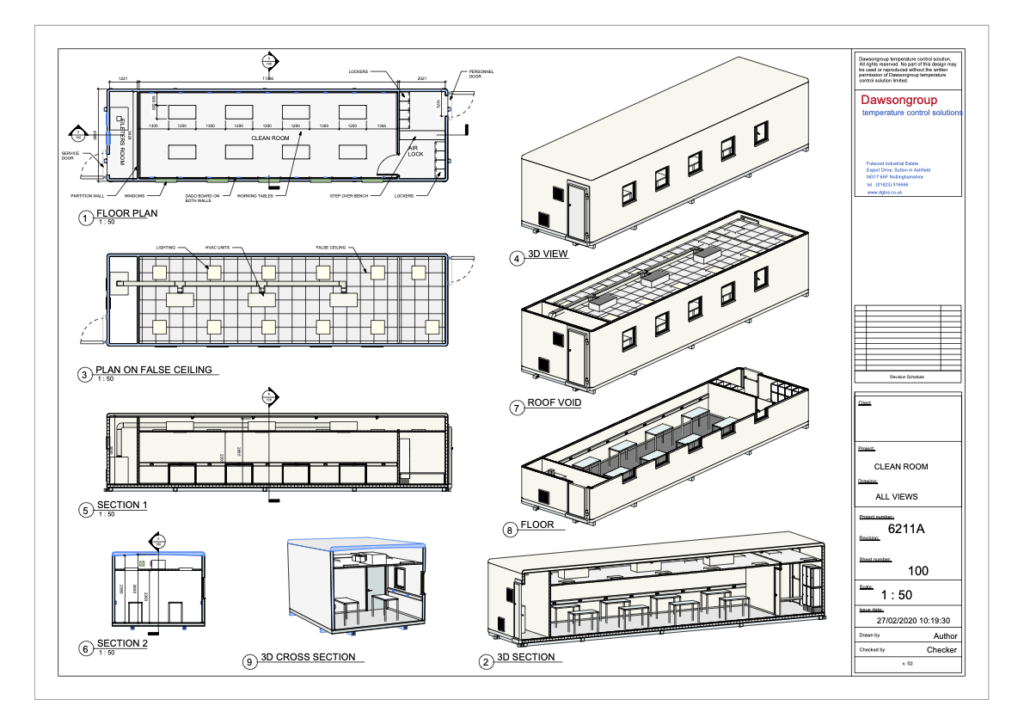 Controlled environments
Air filtration systems
Temperature and humidity control
Data logging equipment
Modular complexes
You can find out about each of these features in detail here.
Where Can Modular Cleanrooms Be Used?
Industries and markets that TCS supplies include:
Pharmaceutical
Medical
Biotechnology
Pharmaceutical
Technological
Food and Drink
Aerospace
Military Engineering
Manufacturing
Scientific Research
TCS ensures that their modular cleanrooms are delivered to your site in ready-to-use condition with complete installation by their team. This is a fast and effective process for those needing a quick cleanroom solution, which is also incredibly reliable due to the high standards that they uphold.
Their modular cleanrooms are fully certified and the classifications are in accordance with BS EN ISO 14644-1:2015, achieving ISO classifications 5-8. The cleanrooms also come with electrics, data ports, gas lines (where necessary), heating, plumbing and air conditioning to ensure maximum comfort and use out of them.
Dawsongroup | TCS has over 30 years of experience in modular design and works with dedicated partners to achieve a low level of internal pollutants in their cleanrooms.
To find out more information about Modular Cleanrooms and the other solutions Dawsongroup | TCS can provide for your business, contact them for a free consultation.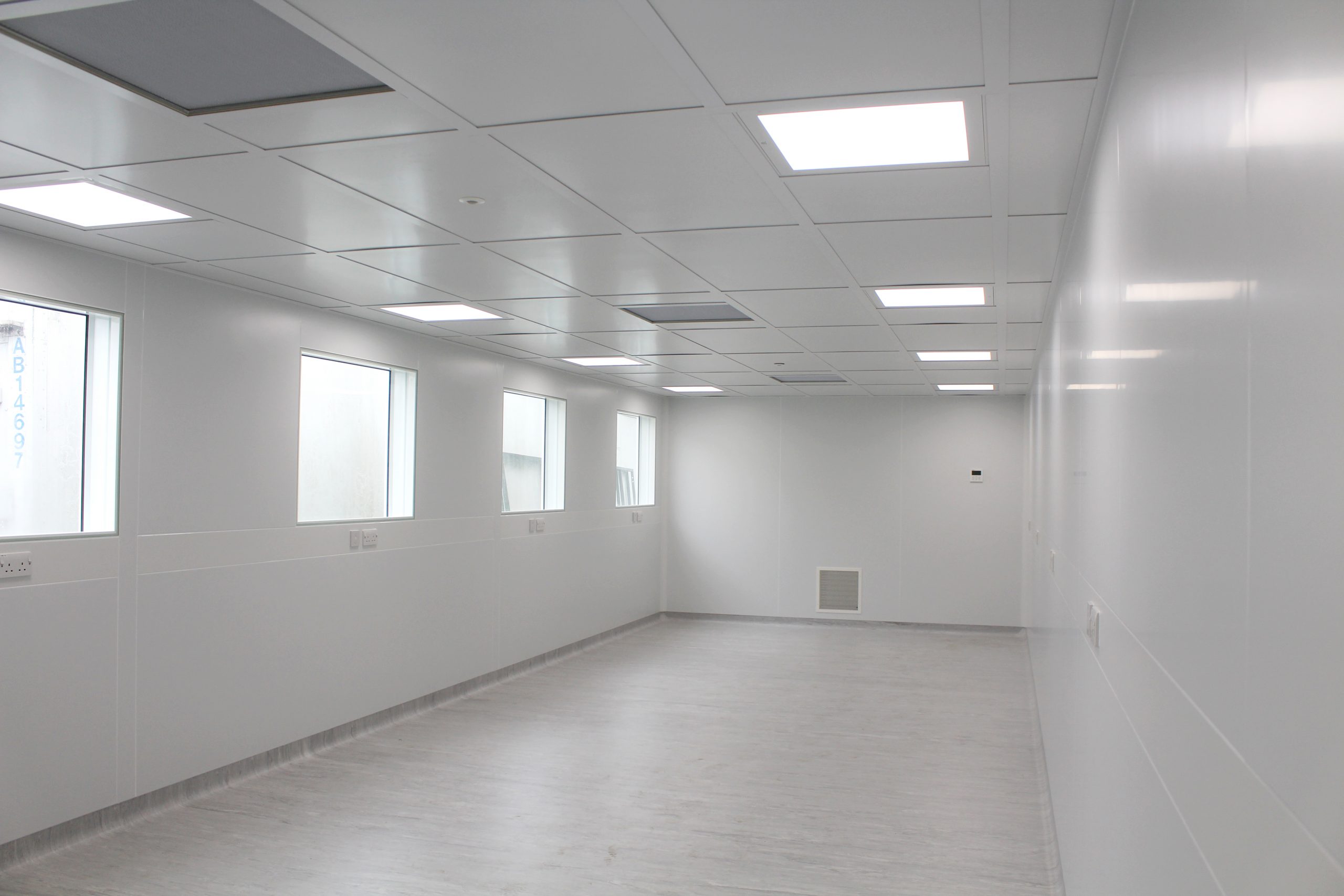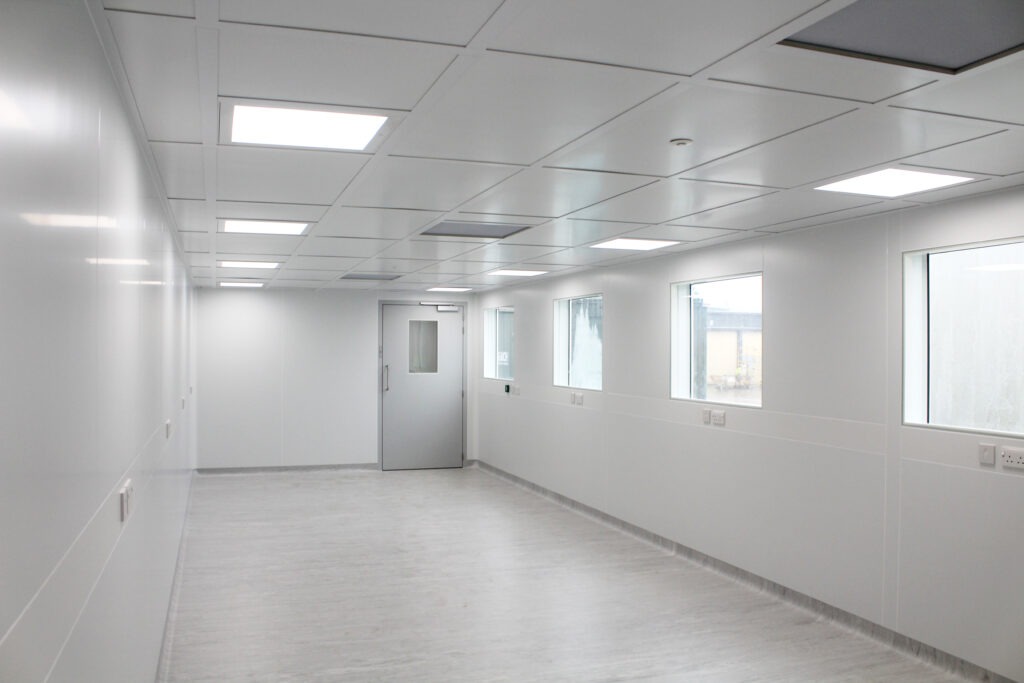 If you are looking for temperature control solutions with a 95% customer satisfaction rate, request a free consultation with a Dawsongroup expert by completing the contact form below.