Automation With the Flexibility of a Workforce
Dawsongroup | TCS has the solution to the worst staff shortages in a quarter of a century – automation with the flexibility of a workforce.
You may be thinking that robots are futuristic, expensive, slow to install and not worth even considering for many years. None of those things are true. From the original human-like automatons first created in the 13th century to the industrial robots we use today, robots are an integral part of our society. With the right solution they are quick to install, easy to use, inexpensive and have no initial capital outlay.
Dawsongroup | TCS is in the unique position of being able to offer just such a solution.
With our smarter asset strategy, you can trial automation without the need to risk capital expenditure. You can see how quick and easy it is for yourself whilst assessing the potential of robotics for your business.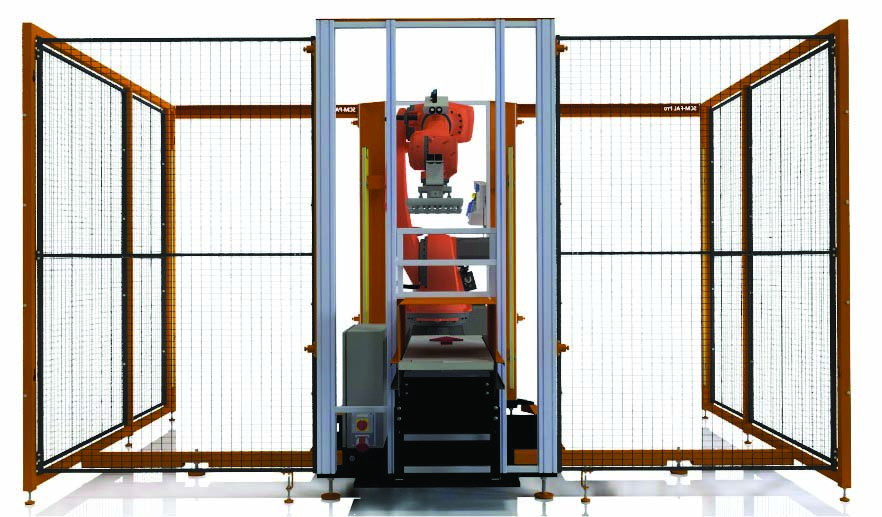 Usership Over Ownership
Rental is the ultimate flexible business strategy.
More and more companies are moving towards usership over ownership, and for good reason. The flexibility of a rental plan covers best-case, worst-case and every other scenario. It allows you to regularly update your equipment, ensuring you always stay ahead of the curve with the latest technology, whilst not having to worry about changes to legislation and compliance. No initial capital outlay means you can reinvest in your own company instead.
From field to fork, Dawsongroup has more than 85 years of usership experience. A smarter asset strategy and a 98% customer satisfaction rate make Dawsongroup the perfect partner in your journey to streamlining your processes and automating your end-of-line palletisation.
Earn Money from Day 1
Instead of trying to hire new staff when the labour pool is dry, hire Dawsongroup's complete end-of-line palletisation solution, Dawsongroup PAL. At a cost equivalent to hiring a new worker, and with no initial capital outlay, it will start earning you money from Day 1 – without any training.
Repurpose Existing Staff
The idea is not to replace staff, but to allow you the flexibility to relocate staff to where they are needed most. With a compact and modular design, Dawsongroup PAL can easily be incorporated into existing operational footprints, eliminating the need for any reconfiguration of the floor layout.
No More Lost Days
The Dawsongroup PAL has an hourly rate less than the minimum wage. Uptime is maximised as it can work 24 hours a day, seven days a week without taking a single break. Never lose another workday from Covid, workplace injuries, sickness, holidays or strike action.
No More Unexpected Costs
With a set monthly cost, just like a salary, you know what your outgoings will be and can plan ahead. Full service and maintenance are provided by Dawsongroup 24 hours a day, 365 days a year, removing any other unexpected costs.
Increase Speed and Efficiency
Delivered as one module, the Dawsongroup PAL automated palletisation system is installed quickly and efficiently, ensuring minimal downtime and production disruption. The accompanying software allows new pallet patterns, new case sizes and recipes to be quickly and easily added to the system. With two pallet positions, you can remove a pallet from one position without stopping the robot from palletising on the other.
Low Risk to Business
With Dawsongroup TCS you can increase your output and financial stability with minimal risk. By taking advantage of this unique rental solution, you can assess the potential of robotics for your company without any commitment or capital investment. Robotics is the future of food manufacturing; this is the perfect opportunity to get your business used to working alongside robots before your competition does, and it will give you creditability towards a subsequent full robotics implementation.

Improve Your Business Agility
Instead of the unnecessary cost of employee replacement during supply chain peaks, often via expensive recruitment agencies, automation gives your business the agility to adapt to changes in demand at a moment's notice.
Reduce Health & Safety Risks
Automating your end-of-line palletisation saves your workforce from the strain caused by repetitive tasks, as well as reducing workplace injuries related to lifting, falls and other hazards all while meeting production demands.
Increase Productivity
Meet the staff member who never makes a mistake.
Robots have the same speed of production whether they have been working for 15 minutes or 15 hours. Not only does automation keep your staff safe from fatigue and potential injury, it also ensures a consistently high standard, accuracy and speed.
A Unique Solution to Staff Shortages
Dawsongroup | TCS's unique solution combines the advantages of usership with automated end-of-line palletisation systems – solving your staffing issues without replacing essential workers or needing to spend capital on recruitment or expensive new equipment.
With our unrivalled smarter asset strategy, Dawsongroup can provide the service you need to keep you ahead of the pack.
Remember, a rental decision you make today, you don't have to live with tomorrow.
Contact our experts today to find out how we can futureproof your business with the only viable solution to staff shortages.
If you are looking for robotics and automation solutions for your company, request a free consultation with a Dawsongroup expert by completing the contact form below.