Brexit and COVID-19 – the perfect storm facing fleet operators, and one that could bring businesses down Executive summary The UK commercial transport sector is facing a challenging and uncertain future – a possible double whammy of COVID-19 and a no-deal Brexit.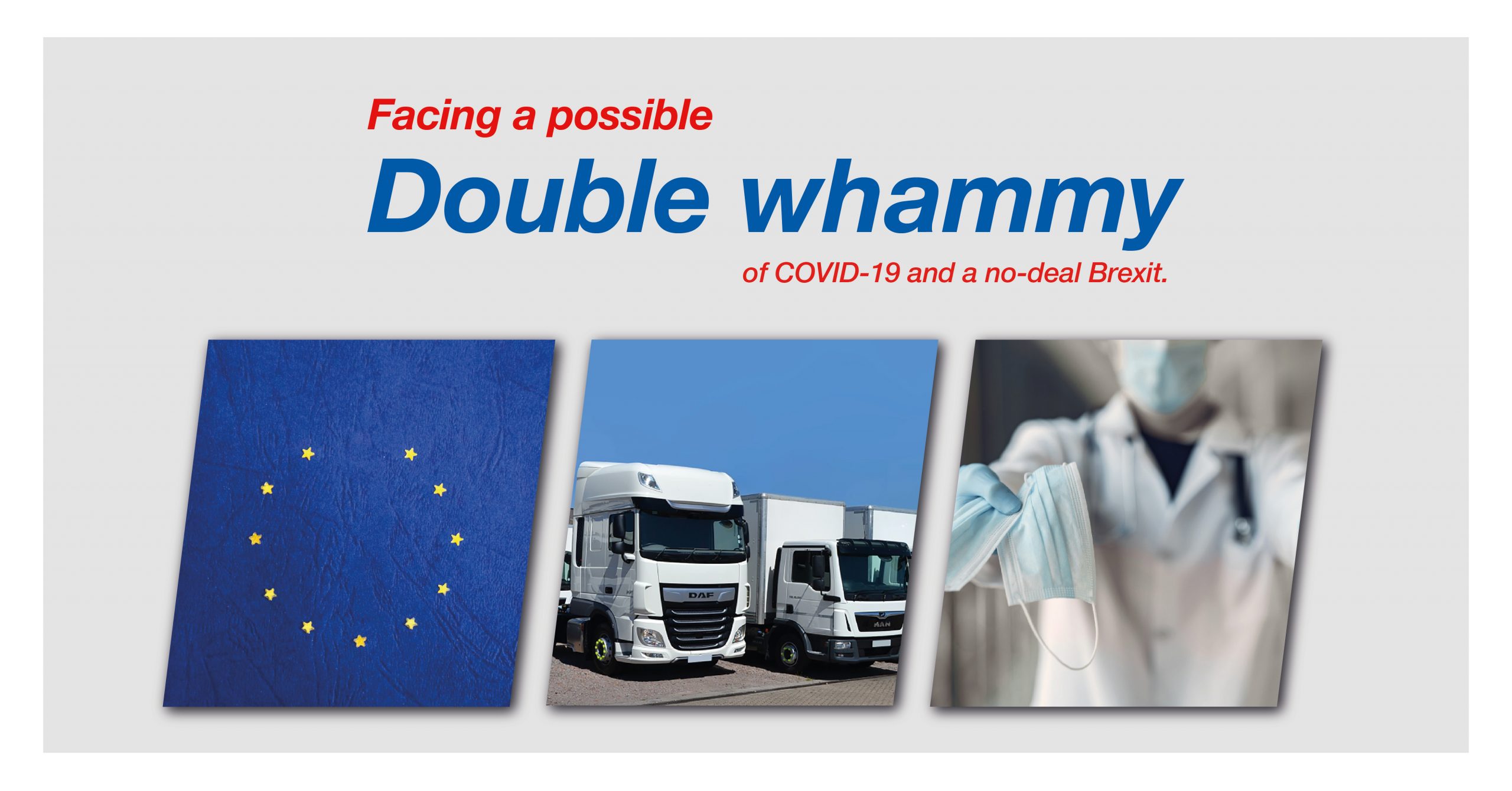 In the face of exceptionally difficult circumstances, John Fletcher, MD at Dawsongroup Truck and Trailer, advises fleet operators on how they can survive the challenging times ahead and prepare for future growth:
Act now!
Plan for the worst-case scenario.
Protect your capital.
De-risk your business.
Find efficiencies.
Work with an experienced fleet provider.

"With fleet operators reeling from the effects of two waves of the pandemic and two national lockdowns, a perfect storm is on the horizon – COVID-19 and a worst-case Brexit scenario.
"However, as the country heads towards a possible no-deal trading relationship with the EU, operators shouldn't allow themselves to be panicked into doing nothing. Doing nothing is neither the best nor the cheapest option. In fact, for any business to survive and grow, it's not an option at all!
"Despite the prospect of a busy Christmas, plans need to be put in place now if operators are to mitigate against the challenges and increased costs that the COVID-19/Brexit double whammy might bring."
Challenging times ahead
Whilst it's still very uncertain what will happen in the UK's post-Brexit environment, fleet operators should be preparing for a worst-case scenario.With the damaging effects of the pandemic still very much alive, they should be making their preparations well in advance of the end of the transition period on 1st January 2021 – in order to avoid becoming a casualty of the COVID-19/Brexit double whammy and have the best chance of surviving and growing in the future.
The big fear is that, post-Brexit, costs will rise and fleet budgets will take a battering – at least in the short term – brought about by:
The introduction of tariffs (especially in a no-deal scenario).
A weaker pound against the euro.
A less flexible international labour market.
A smaller pool of appropriately skilled workers.
Complications in transporting goods between the UK and the EU.
Delays and congestion at border crossings.
The negative impact on the supply of new vehicles.
A tightening of the availability of rental vehicles as demand increases in the face of disrupted supply chains.
As a result, the price of fuel, labour, new vehicles, spare parts and rental vehicles will all increase. The overall cost of running a fleet with be pushed up and there will be some business casualties along the way.
How Dawsongroup truck and trailer can mitigate against increased costs
As in all difficult business situations, optimising cashflow will be crucial. The bottom line is to protect the bottom line.So, moving from ownership to usership (renting, leasing or contract hire) could provide a number of benefits, especially when a fleet is showing its age, becoming increasingly unreliable and starting to cost more to maintain. Having suffered a steep downturn in their business, drained of cash and facing a very uncertain future, many operators simply won't have the capital to buy new assets and they might struggle to secure loans to finance such purchases.
With no large, initial capital outlay and with the security of fixed monthly instalments, usership is an ideal and safe option for businesses wanting to insulate themselves against the worst possible Brexit outcome.
It provides a complete package, including the overall service, maintenance, MOT, servicing, road fund licence, and sometimes replacement vehicles.
In short, it gives fleet operators the flexibility of having access to a vehicle without the hassle of buying, maintaining or disposing of it. As a result, they don't have to worry about the cost, time and other resources needed to maintain their fleets themselves.
What's more, by saving money on the initial outlay, businesses can protect their working capital and either hold it in reserve or invest it elsewhere to future-proof the operation or facilitate growth.
The ideal fleet provider
As we head into an uncertain Brexit future, operators should focus on protecting and building their businesses. An important part of that process is to choose a fleet partner carefully – and to opt for one with a proven record of excellent service, not one that just supplies pieces of kit.
Ideally, it should be a supplier with the ability to future-proof and de-risk their fleet while also offering flexibility, the ability to keep costs to a minimum, and a range of value-added services – all helping operators increase fuel efficiency, improve driver wellbeing, minimise vehicle downtime and reduce servicing costs.At Dawsongroup, our 45-year experience of catering for all our customers' truck and trailer needs definitely counts. When things get tough, we don't hold back on commitment, investment or customer service.
Having built a reputation for unrivalled quality and providing award-winning rental, contract hire and leasing services, we have an excellent understanding of what fleet operators need, especially when the forecast is uncertain. We thrive on finding solutions to problems. The highest levels of service – such as comprehensive Service Level Agreements along with a strict Key Performance Indicator reporting programme, driver training and 24/7/365 dedicated engineering support backed up by an established network of 1,100 approved service outlets across the UK – come as standard.
We always give independent advice and supply the right commercial vehicles to meet each individual customer's needs – whether it's a large corporate or a single-vehicle operator.
Most importantly, we're well-prepared for whatever difficult situations like COVID-19 and Brexit throw at us, and we're always ready to help our customers plan for an unforeseeable and shifting future.
Conclusion
In these uncertain times, fleet operators shouldn't be distracted by the prospect of a busy Christmas. To mitigate against the challenges and potential increased costs that the combined threat of COVID-19 and Brexit might bring, good preparation is needed.
It's at difficult times like these that partnering with an experienced and solutions-based fleet provider is more important than ever.
With the uncertainty of how the UK's fragile economy will cope in a challenging future, our experience tells us that the advantages of usership in the current market are more obvious than ever.
Here at Dawsongroup truck and trailer, we provide a number of key benefits that help operators focus on flexibility, protecting capital, mitigating against future risk and planning for survival and growth.
As always, we are ready to help our customers with our award-winning services in whatever ways we can.
Find out more about how our truck and trailer business can support you here