We are delighted to announce that Tectoniks have secured their first event rental deal
The deal, which coincidentally is in the shape of a 'D' with internal dimensions of approximately 8M X 8M. These will be used as event structures, where a different front or vinyl wrapping can be added, which will create a bespoke and interesting offering. Event Structures and Ambient Warehouse rental is from where we will drive UK revenues.
The 'D' structure was recently used at an exhibition in the Czech Republic for the MSV International Engineering Fair, one of the most important engineering fairs in Europe. This was a fantastic opportunity for the 'D' structure to be used at, as the fair has around 1,600 exhibitors and 80,000 visitors. It definitely stood out against the rest of the exhibitors and will have got those who saw the structure interested.
Tectoniks have over 10 years' experience developing and manufacturing high-performance inflatable structures. These new generation structures are more rigid, can span greater distances and withstand extreme weather whilst retaining all of the advantages of inflatable structures such as the speed of deployment, portability and low environmental impact; all of which will be integral within the event and ambient rental market. They have a strong portfolio of work, having created bespoke structures for companies including; Coca Cola, Pepsi, UEFA, Honda and Sony.
The combination of Tectoniks' high-quality manufacturing of inflatable structures and DGTCS' experience within high-value asset rental, creates a great opportunity to enter a new market and we are excited to see the growth of inflatable event structures and ambient warehouse rental and expanding the rental fleet we have available.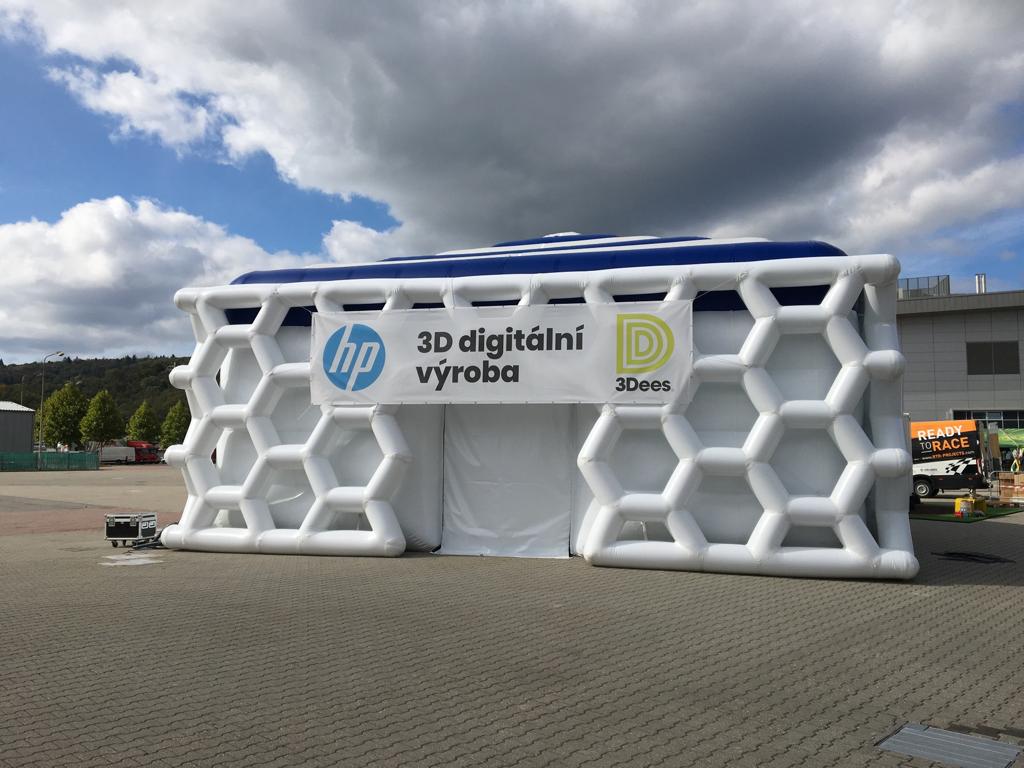 Our Latest Insights
Take a look at our latest insights and news by clicking on the stories below.