Dawsongroup (e)vitos CO2 on Delivery
Dawsongroup | vans is leading from the front with their new fleet of 15 fully electric Mercedes-Benz eVito Tourers.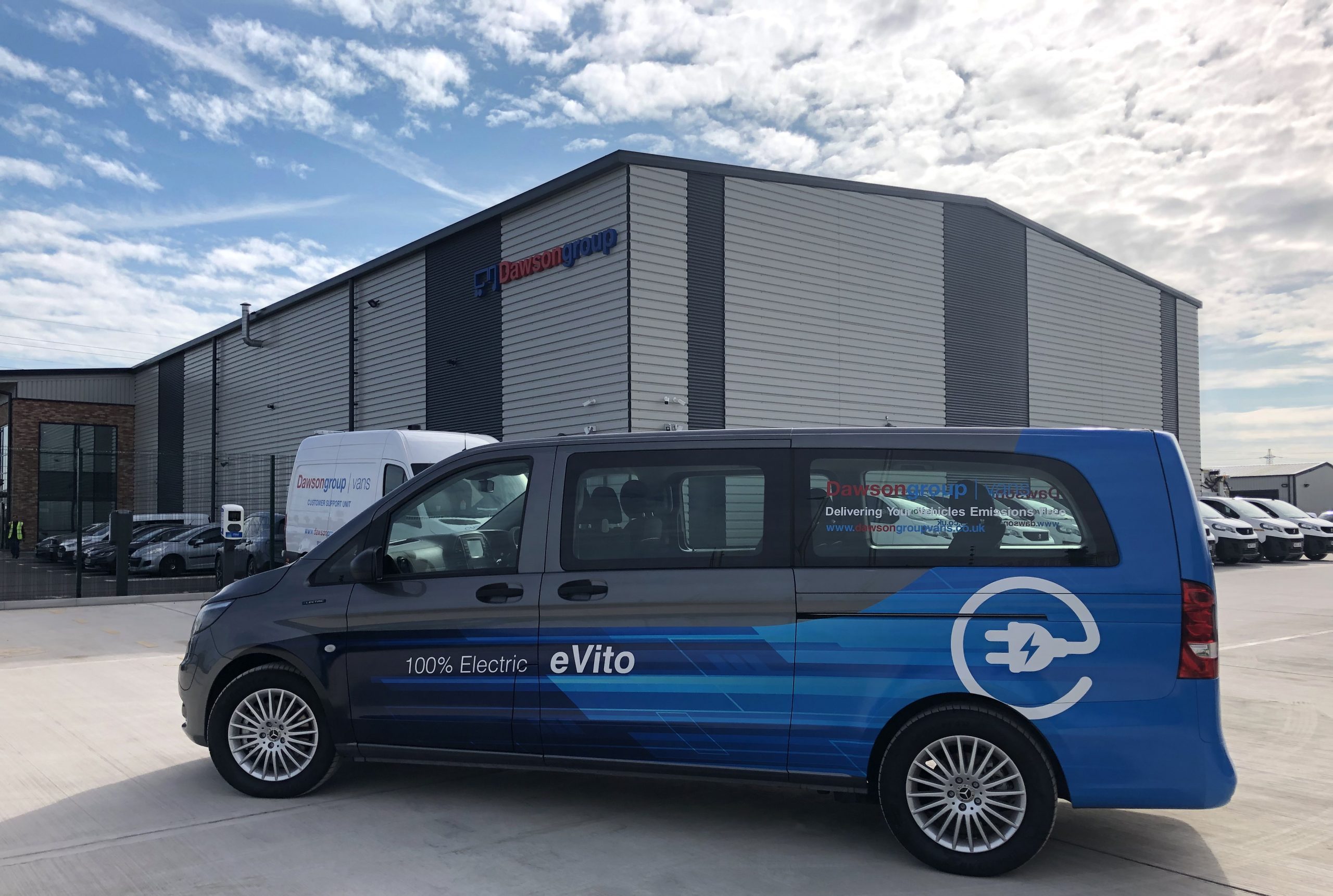 The eVito fleet, which transports drivers between collection and delivery addresses across the UK, has replaced 60% of the diesel delivery fleet. The ambition is to replace the remainder with equivalent battery electric vehicles (BEVs) by 2023. This represents a significant investment in electric vehicles (EVs) and demonstrates Dawsongroup | vans' commitment to help customers move to a fully electric fleet themselves.
With a real-life range of over 200 miles and rapid charging capabilities, the eVito Tourer is an ideal mode of transport between depots and customers. Top of the range safety features, such as active brake assist and attention assist, are fitted as standard – essential for the safety and comfort of our drivers. Being fully electric, the eVito has zero carbon dioxide emissions at the tailpipe, making it better for the environment as well as exempt from low and zero emission zone fees and congestion charges.
Market Leading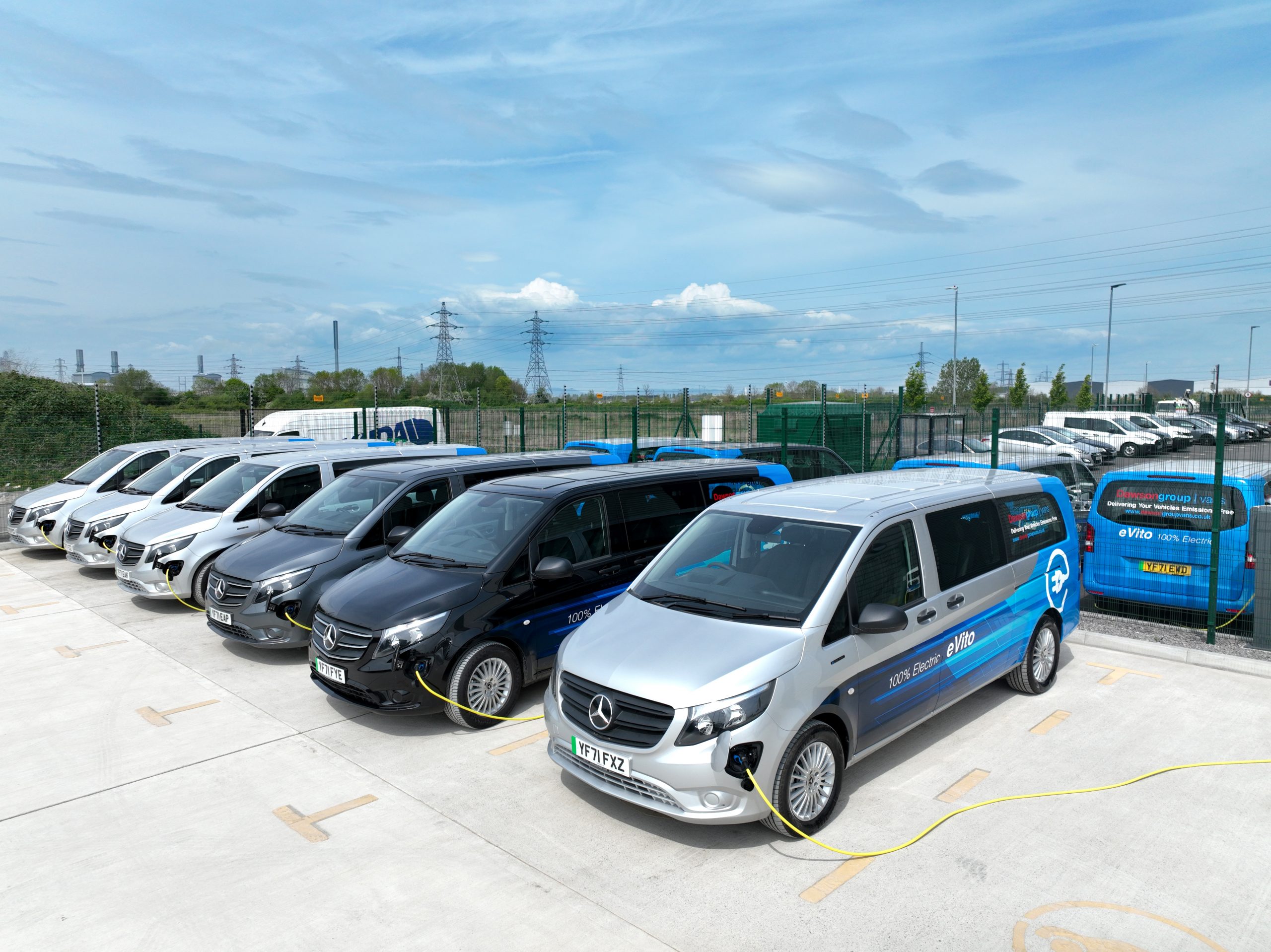 The eVito Tourers feature a market leading 100kWh battery which has a range of over 200 miles on a single charge, and following intensive trials conducted from two of our locations, we can confirm that they live up to that. We estimate that replacing our 'runners' with eVitos will save over 30kg of CO2 every day, or almost nine tons a year – the same weight as a Tyrannosaurus Rex – per vehicle.
"We're very excited to operate such an outstanding product," said Simon Ridley, Managing Director. "Driving can be very exhausting, especially when driving in congested areas, so the comfort and overall experience for the drivers has been a vital point in choosing which vehicle is right for us. We think it's the right time to invest in EVs and more importantly, if we're persuading customers to move to EVs we should be making the transition ourselves first. We are over the moon to be one of the first rental companies in the UK to transition to EVs."
"It's exciting," said Steve Miller, Dawsongroup CEO. "We want to be not just up to date, but ahead of the curve. With this new fleet of eVito runners we are doing just that and gaining valuable operating experience to share with our customers."
EV Converts
The drivers at Dawsongroup | vans are also enjoying the new eVito Tourers, despite a little scepticism at first.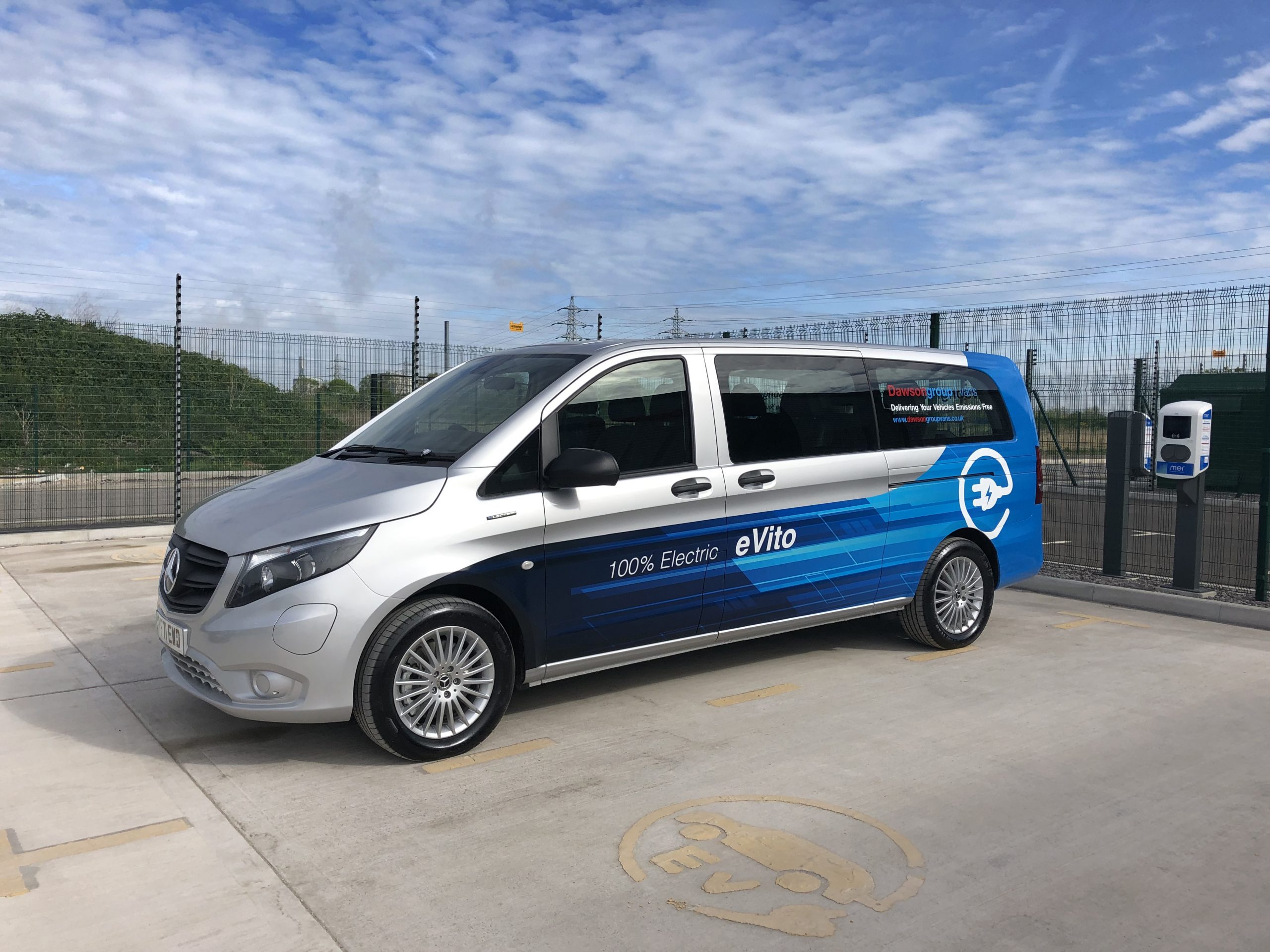 "Having been involved in the motor industry in several positions for many years, I was quite sceptical regarding the use of electric vehicles," said Terry Brown, driver/valeter for Dawsongroup | vans, Stockton. "After collecting the eVito and driving back to Stockton, my mind began to change, and now, having driven it on a daily basis and covered over 3,000 miles, I am a full convert on the use of electric vehicles and will choose to use the eVito whenever possible."
"They are smooth to drive, comfortable and spacious," said Andy Parkin, driver/valeter at Dawsongroup's Avonmouth Supersite. "It's practical because you can fit nine people in it and it's better for the environment. Basically, it's much better than a petrol or diesel vehicle."
Dawsongroup | vans already has 60 22kWh EV charge points installed at all 13 of their locations to ensure that all EVs are charged overnight ready for use the next day. In addition to this, and to dispel any range anxiety, there are more public charge points across the UK than most people realise: as of May 2022, there are over 32,000 – almost four times as many as there are petrol stations – and there are government plans to increase this number tenfold by 2030.
Look out for our new eVitos in your area today!
Contact Team Target Zero or your local Dawsongroup | vans representative to help you with your transition to net zero.
Contact us today for a free consultation about transitioning to zero emissions.