Dawsongroup Saves the Christmas Supply Chain!
You may not be aware of this, but Dawsongroup has a direct impact on your Christmas celebrations. With a range of different business units, we are integral to the Christmas supply chain in many ways. From presents to turkey, and everything in between, here are some of the ways Dawsongroup is making sure you get your perfect Christmas!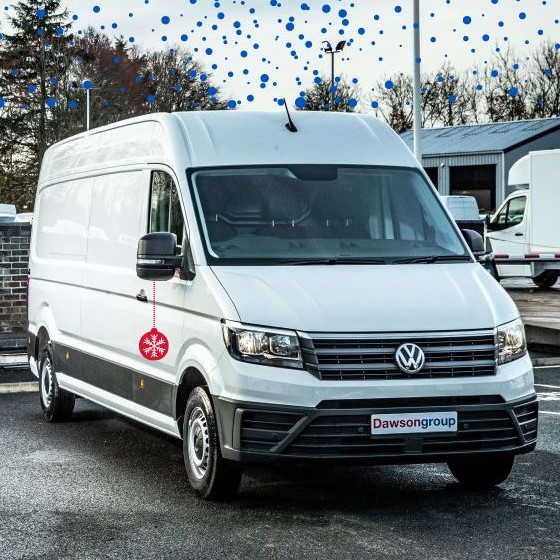 Finance
Dawsongroup | finance can finance anything that isn't made of bricks and mortar. They finance trucks and trailers for one of the largest supermarkets in the UK to make sure you get your Christmas dinner on time. They also provide financial stability for customers who may have less business during the winter, such as those working in agriculture. Dawsongroup | finance can refinance, for example, a tractor, whereby they provide the owner with its cash value which is paid back over an agreed term, a little like a mortgage, enabling the customer to own and use their vehicle as they usually would.
Sweepers
Dawsongroup | sweepers has a range of industrial, municipal and specialist equipment which keep streets and warehouses clean and clear. Municipal sweepers clean the roads across the UK ensuring deliveries get to their destinations on time and people have safe journeys to visit their loved ones. They also make sure the streets are clean for festivities in town and city centres, like the Christmas lights being switched on and Christmas markets. Gully tankers clear blocked drains and stop roads from flooding during the winter months. Sweeper scrubbers and scrubber dryers keep a sterile environment in warehouses for food to be produced, handled, and shipped over the Christmas period.
Bus and coach
Dawsongroup | bus and coach provides transport for additional Christmas staff to get to distribution warehouses to cope with the extra seasonal demands. Customers also use their buses in the farming and agricultural sector to transport pickers and packers for food production, helping to supply the extra demand at this time of year. They provide transport for everything from Christmas shopping to staff getting to work across all spectrums of the supply chain (including vegetable picking, warehouse picking, and even broadcasting) to Boxing Day sales and New Year's evening transport home. As well as getting staff to their places of work, Dawsongroup | bus and coach also enable people to travel to see loved ones and get people to the airport to go on holiday.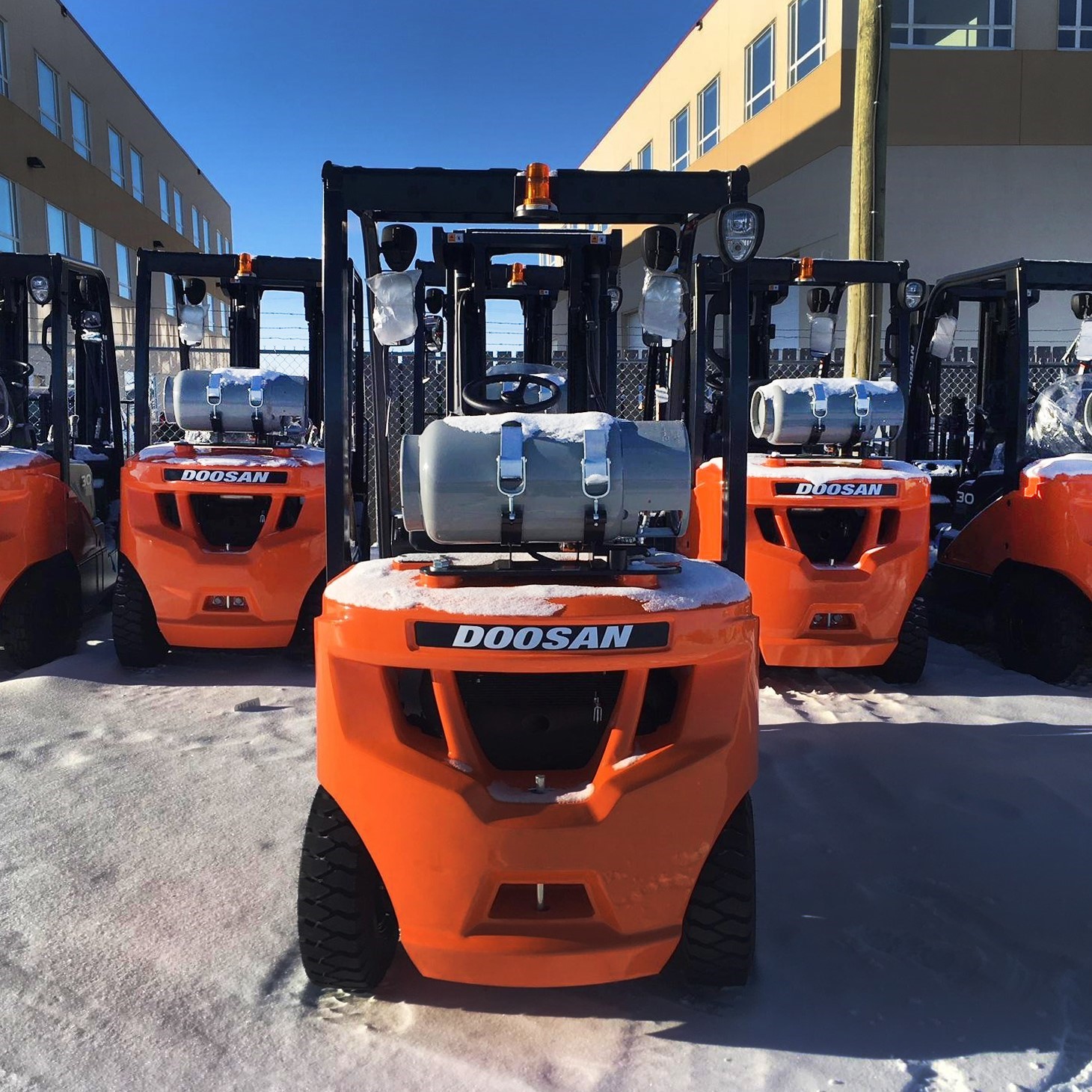 Material handling
Dawsongroup | material handling is involved in almost every aspect of the Christmas supply chain. They move your Christmas food and presents from storage to the trucks which are waiting to deliver everything to the retailers. Their best-in-class equipment optimises efficiencies within warehouses to make sure people get their presents on time. They also provide equipment for companies which fit the Christmas lights at major shopping centres, private events and homes. When all the festivities are over, Dawsongroup | material handling sorts out the waste to be recycled and repurposed.
Temperature Control Solutions
Dawsongroup | temperature control solutions (TCS) helps businesses deal with increased demand at Christmas by providing inflatable warehouses and temporary storage at ambient, refrigerator and freezer temperatures, which is ideal for the food and beverage sector. Their cross-docking stations enable businesses to streamline the transition of products from trucks and trailers to vans, ready for distribution in towns and city centres.
Truck and trailer
If Dawsongroup | truck and trailer didn't ensure their trucks and trailers were available to transport the food from the producers to the supermarkets, there would be many empty plates for Christmas dinner. They make sure that supermarkets, retailers, and pharmacists have a regular supply of the products they need on time and in time for Christmas. Their refrigerated trucks take turkeys and other Christmas foods to the supermarkets. Mince pies and Christmas cakes, Christmas trees, Christmas jumpers and hats, Christmas decorations and crackers, and of course toys and gifts, are all delivered by Dawsongroup | truck and trailer from warehouses to distribution centres, ready to be taken onwards to their final destination.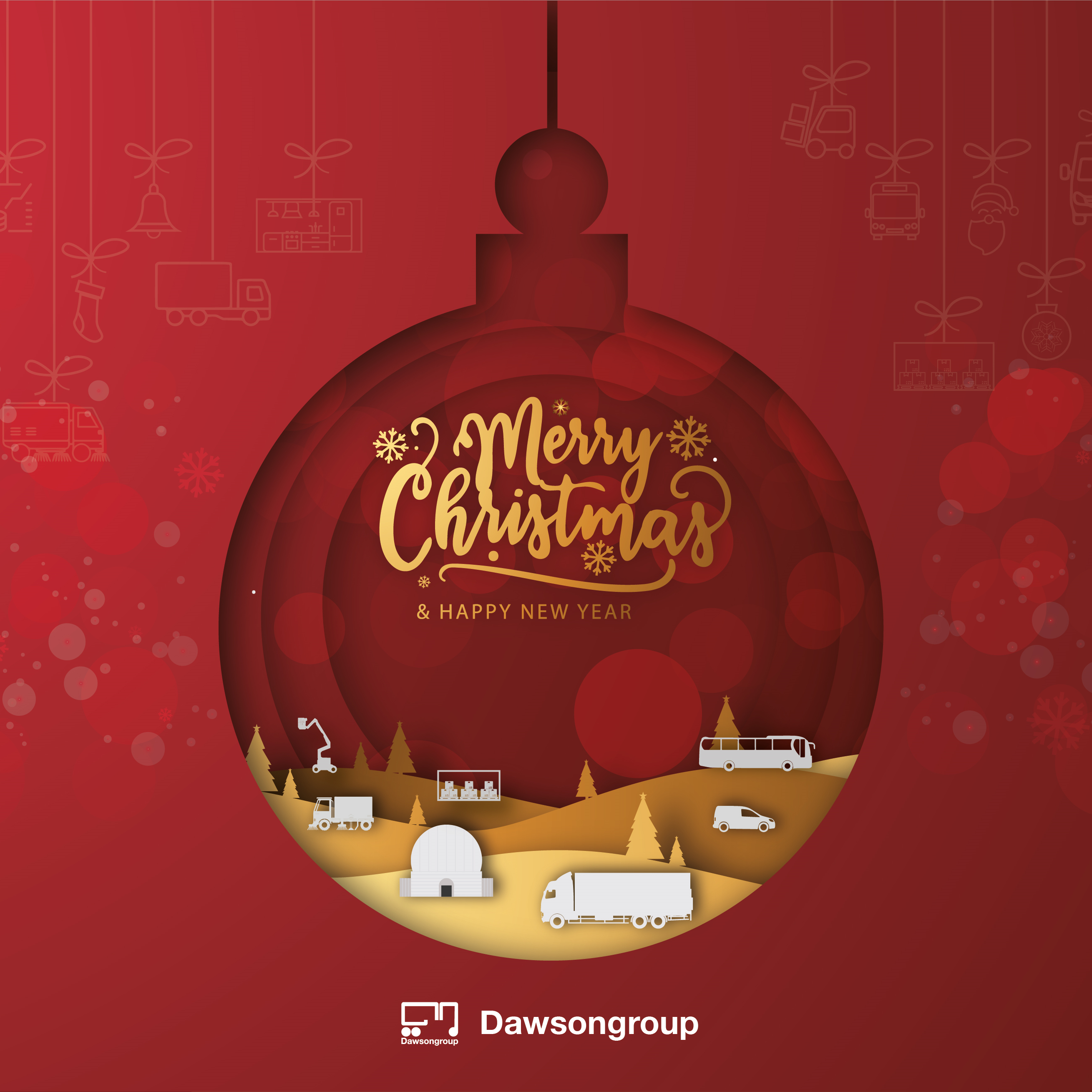 Vans
The final part of the Christmas supply chain, Dawsongroup | vans completes the last-mile delivery to your home. But a van is for life not just for Christmas! So, whilst they supply the vans which deliver your Christmas presents, they also carry out your deliveries all year round. As well as this, their vans help road maintenance companies keep the roads clear so you can safely drive to visit friends and relatives. Electricians use Dawsongroup | vans when they are on call in case your Christmas lights short out your fuses.
Merry Christmas!
Whichever industry you are in, Dawsongroup is integral not only to your Christmas supply chain, but also to your all-year-round supply chain. Contact us for a free consultation to find out how we can support your business throughout the year, or start early for next Christmas and get ahead of the game!
If you want to find out how Dawsongroup can make your Christmas even better, request a free consultation with a Dawsongroup expert by completing the contact form below.