Fast, Fresh Service for Montgomery Wholesale Fruit and Veg
Montgomery Wholesale Fruit and Veg has been supplying premium quality fresh fruit, vegetables and salad, including exotic produce, to the retail and catering industries for 30 years. A family-owned business, Montgomery specialises in sourcing fresh produce from all over the world for its customers at New Spitalfields Market, London.
Selling 10,000 boxes of fresh produce a day requires a quick, efficient service, and David Hutchinson, Managing Director of Montgomery, found that their existing forklifts were not retrieving produce from high shelves fast enough. He needed a solution that would save time for them and their customers, and ensured their fresh produce stayed that way.
A Quick, Easy, Safe Solution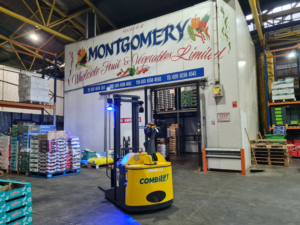 When Alex Rene, Area Sales Executive for Dawsongroup material handling, was visiting the market, he saw an opportunity to improve efficiencies for Montgomery. After an initial consultation with David, Alex provided the ideal solution – a pedestrian stacker that enables employees to manoeuvre between aisles and reach the highest items quickly, easily and safely.
The Combilift CS 1250 pedestrian stacker is fully electric, which is much more hygienic than conventional diesel forklifts when working around fresh produce. With a lift height of 3050mm and a capacity of up to 1250kg, the Combi-CS can easily reach the highest shelves in Montgomery's walk-in refrigerated storage, and its multi-position tiller arm enables safe operation in the narrowest aisles with maximum operator visibility.
With quick and easy training, the Combilift is simpler to operate than a standard forklift and doesn't need a forklift driving licence. This means more staff can operate it, reducing customer wait times further as well as making packing the produce away quicker.
"Getting forklifts on and off the stand had become problematic," said David. "I'd been looking for something that could replace our diesel forklifts, as it's not good to have them around fresh produce, and still allow us to access our produce easily. Alex came along with the answer – a genuine solution that enables us to get top shelf produce for customers straight away and is fully electric. I can't put a number on how much time and money it has saved us."
Customer Service Fit for The Queen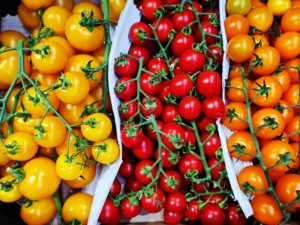 When one of your customers is the Queen of England (a supplier for Buckingham Palace once requested specific cherries from France, and Montgomery had just what they were looking for), you have to make sure that customer service is of the highest quality. Adding the pedestrian stacker to their stand has improved their customer service immeasurably.
"Since taking on the Combilift, the phone has stopped ringing with complaints about where orders are," said David. "Orders are going straight out because our staff can get the produce down for customers immediately, instead of having to wait for a forklift and driver to be free. The stacker is helping us uphold our reputation for high quality produce and excellent customer service. We're a growing company and we will need solutions for everything that comes our way, so we're looking forward to working with Alex and seeing what else Dawsongroup can help us with in the future."
Visit Montgomery Wholesale Fruit and Veg at stands 45-47 New Spitalfields Market for all your wholesale fruit, vegetables and salad. Contact Dawsongroup material handling for forklifts, stackers, and any other materials handling solution, and learn more about Dawsongroup's Smarter Asset Strategy.
To find out how Dawsongroup can support your business, request a free consultation with a Dawsongroup expert by completing the contact form below.
UK Head office
Delaware Drive
Tongwell
Milton Keynes
MK15 8JH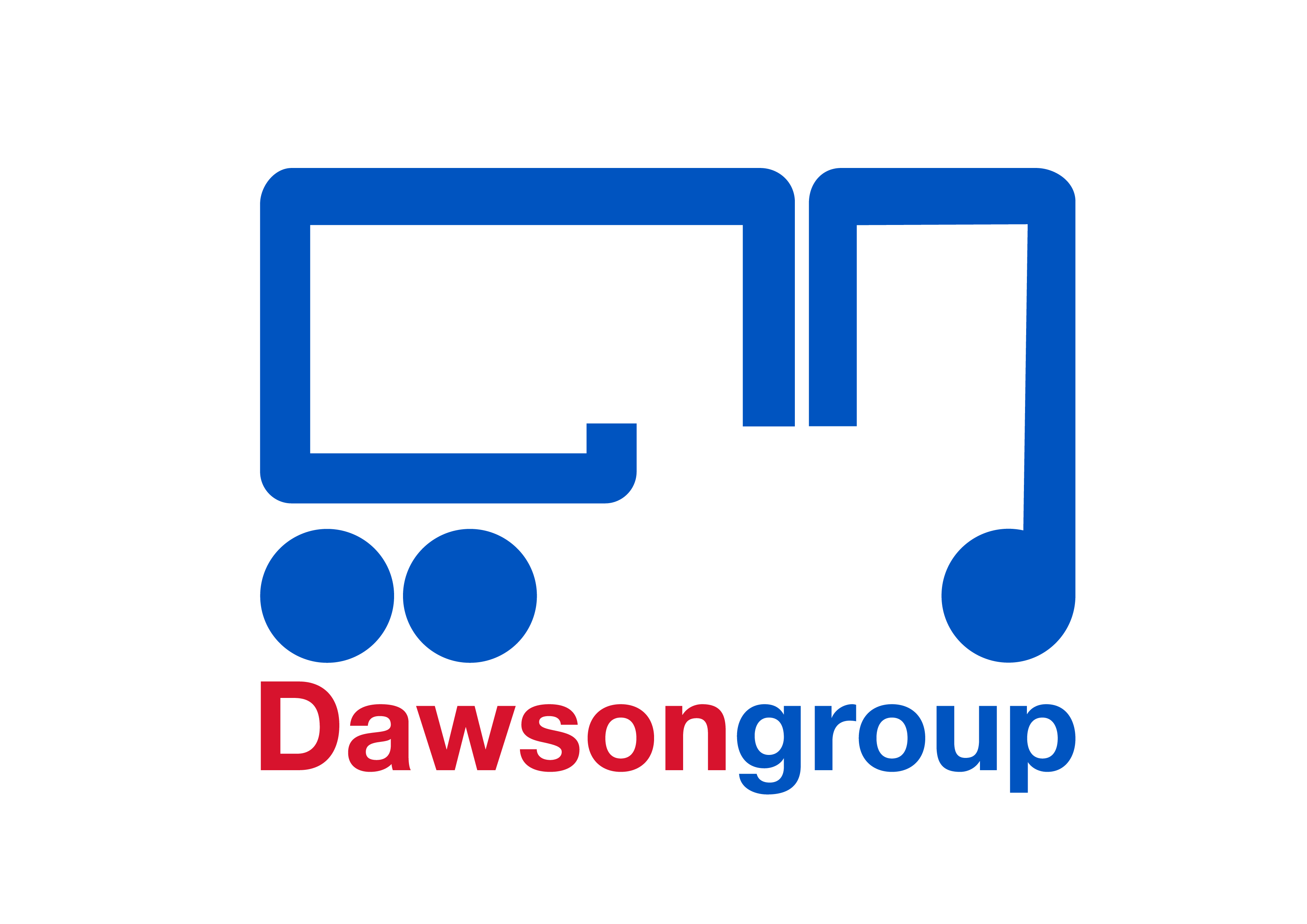 Dawsongroup plc | Company reg. no. 01902154 (registered in England and Wales)