Giving your business the space to manoeuvre!
Our cover feature in the latest Frozen and Chilled Food magazine, highlights how we are helping business in these uncertain times, Click here to see the original digital article or read below.
The challenges of 2020 have seen a seismic shift in society and a corresponding change in the food industry, especially around the hospitality sector and consumer buying habits. We now face an unprecedented and uncertain Christmas, with the deadline for Brexit also threatening disruption and increasing costs by changing the status quo.
We're also seeing the challenges of business change being further impacted by a lack of funding opportunities as banks and lenders reduce their products in the face of increasing risk and uncertainty. Our in-house finance business is experiencing an increasing demand for refinancing existing assets to release business capital.
As all good businesses know, with change opportunities will arise! Right across the supply chain, the Dawsongroup family of businesses supplies tens of thousands of assets beyond our TCS business – from trucks, vans, forklifts to temporary buildings and buses. Because we are primarily a rental company, the nature of our solutions can be transient so as customers' needs change, so do the solutions we provide. Subsequently giving us unique insight gained from helping our key-worker clients adapt and evolve to the 'new normal'. Many businesses are bringing processes and control in-house, from logistics to process and storage, so we are being asked to help clients to diversify into new sectors and accelerate their plans towards online shopping opportunities.
So, we understand when you say that you want to move your business forward to gain an advantage over your competitors. And we also understand that you are looking for game-changing solutions, especially at a time of eroding margins. In the face of an uncertain future, we recognise that those solutions need to protect your capital and minimise your risk.
This is where we at Dawsongroup TCS can help. Over the last 30 years, we've developed modular and inflatable solutions that provide businesses with chilled storage, blast freezing, tempering and cleanrooms solutions together with chilled work areas for production, processing and packing, as well as options to link to docking facilities to increase speed and reach.
All our solutions can be stand-alone or are more commonly linked to existing facilities. Basically, we provide options for more space, which can free up existing areas to maximise productivity beyond what was previously thought possible. Because we don't charge for consultancy or drawings and we give you the option to rent our assets, we don't ask for capital upfront and we don't create any disruption to your operations on installation.
Because our solutions are rented, it means that they are earning from day one, delivering a return on your investment and are scalable to meet increased demand. What's more, they can be off hired if your demand drops.
But, as we know in the food sector 'the proof of the pudding is in the eating'. Our recent survey to all our clients gives you a taste of how we can back up our bold claims! 98% said they were satisfied and would use us again, 95% replied that they would recommend us within their professional network, and only 3% felt we don't immediately understand what is needed.
We have a team of professional consultants across the UK who would welcome any opportunity to show how our solutions can change your business. We look forward to the challenge of helping to improve your business in any measurable way.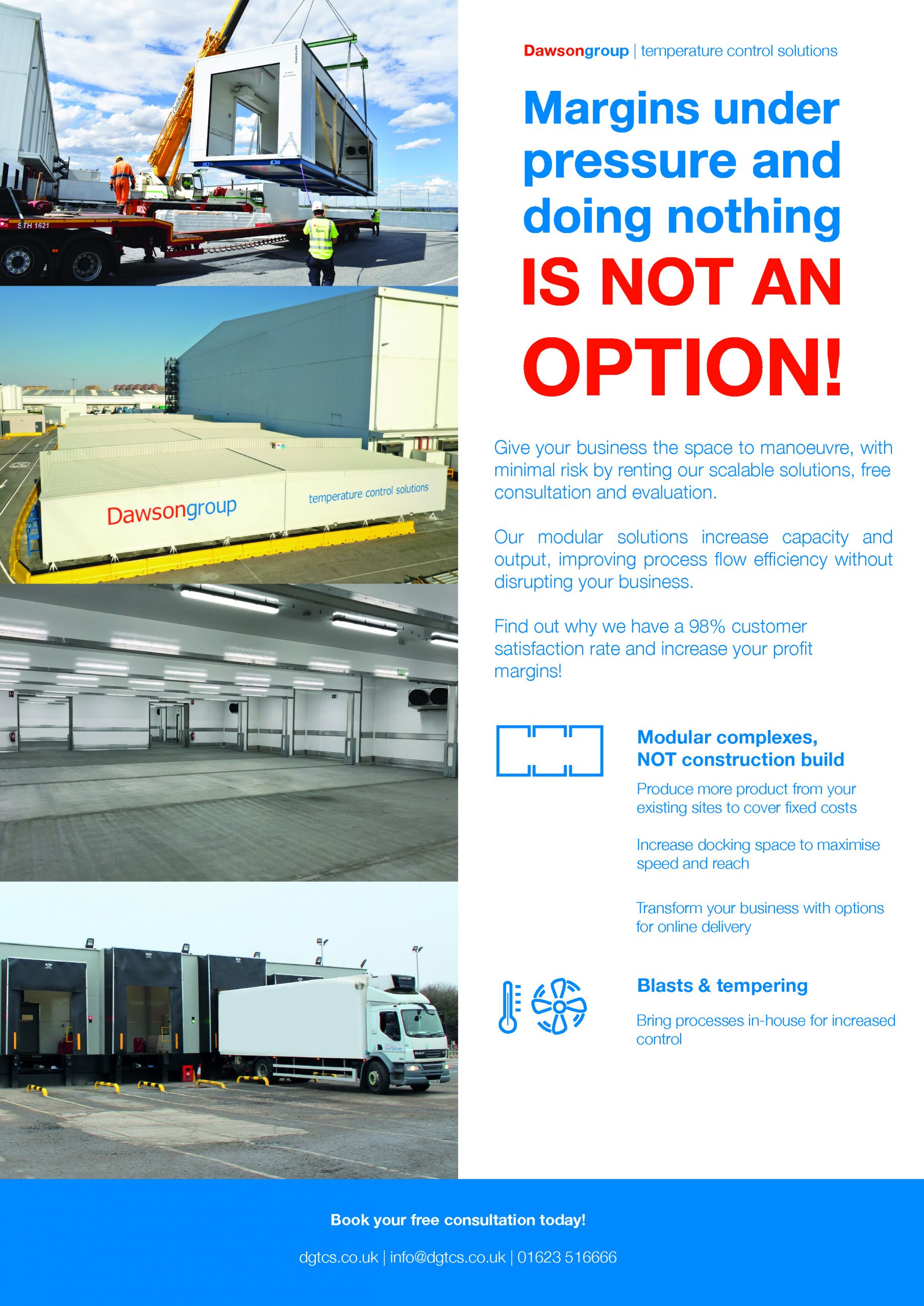 Our Latest Insights
Take a look at our latest insights and news by clicking on the stories below.