Royal Reception for Dawsongroup
Dawsongroup was the proud recipient of the Queen's Award for Enterprise for Innovation in April 2022. As part of that honour, Steve Miller, Dawsongroup CEO, was invited to a Royal reception to meet Prince Charles.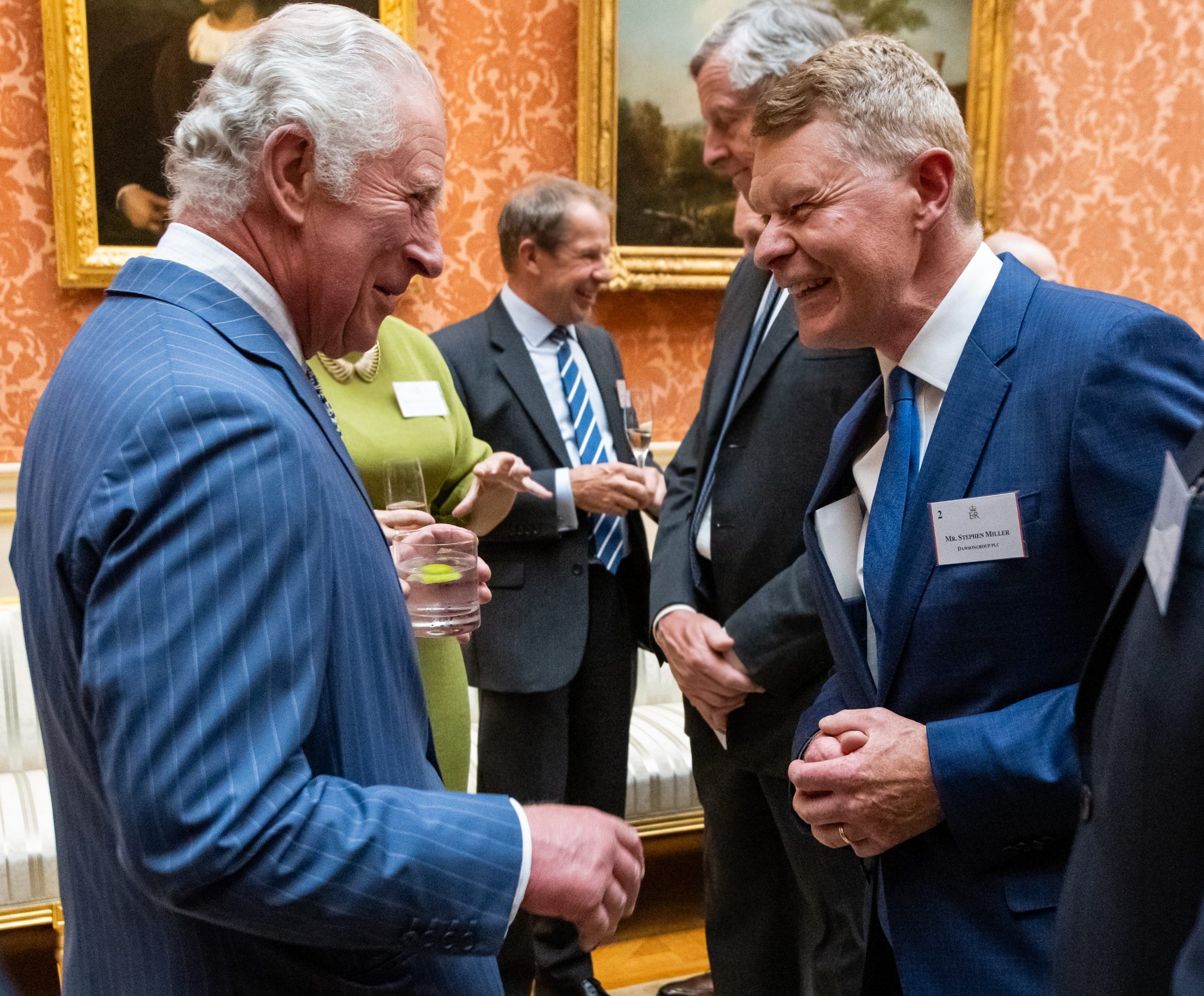 The reception took place at Buckingham Palace on the evening of Tuesday 12th July 2022. Several members of the Royal Family attended, including HRH Prince Charles, HRH Princess Royal, the Duke and Duchess of Gloucester and a number of other dignitaries. Representatives from companies that won the Queen's Award for Enterprise attended from all over the country. A small number of guests were presented to meet HRH Prince Charles, and Steve was fortunate enough to be included in that group.
"It was a proud moment for me personally and to absorb how far the group has come," said Steve. "To be at Buckingham Palace having a good discussion with our future King was a great honour – and a little surreal!"
HRH Prince Charles showed a lot of interest in our inflatable products, asking various relevant questions, and he wished us well for the future.
It was a very interesting evening, during which Steve met many business leaders representing the very best of Great Britain's industry. He was sandwiched between a gentleman that produces, in his words, posh concrete, and someone that has developed an aircraft laser canon to shoot down enemy missiles!
Dawsongroup won The Queen's Award for Enterprise for its innovative Temp°store design and success in the humanitarian and global development sector. The Temp°store was created by combining inflatable structure technology with temperature-controlled storage capability by the team at Tectoniks, Dawsongroup's specialist inflatables company. It is ideal for providing cold storage capability quickly and efficiently in remote locations and disaster zones.
Find out more about our award-winning Temp°store or contact us to see how our Smarter Asset Strategy can provide solutions for your business.