Supply Chain Industry – Time to be Revamped?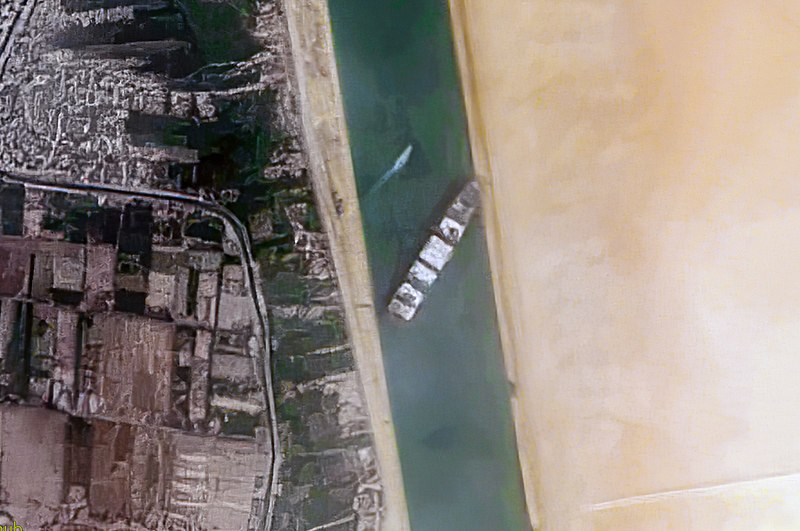 The supply chain industry has changed a great deal in the last few years, and in the currently ongoing and eventual aftermath of the global pandemic, it will continue to change. This is the perfect time for companies to review their supply chain, especially as it represents about 80% of a company's cost. This also means it is vital that the supply chain works smoothly and can be adapted to overcome unforeseen events.
The blockage of the Suez Canal in March 2021 by the Ever Given put a stop to 12% of global trade for six days – an incident which is having cascading effects on the global supply chain more than four months later. A perhaps less well-known event, yet one impacting more ships than the Suez Canal blockage, was the closure of Yantian International Container Terminal (YICT) in Shenzhen, Guangdong, China. Following an outbreak of COVID-19, operations on the west side of YICT were suspended on 25th May 2021; however, escalating cases and port congestion resulted in a full closure of the terminal a few days later. It only reopened on 24th June 2021, leaving a backlog which may take several weeks – if not months – to clear.
Some of the impact these events have had are the increase in shipping container prices to record highs around the world, and the increase in freight rates from China to the US and Europe by 300%. In addition, warehouses throughout Guangdong province are still full to capacity as they wait for space on freighters to export their stock. Consequently, manufacturers are looking into alternative routes which has led to increased supply chain costs, and in turn those additional costs are being passed to the consumer. Optimising your business's supply chain and setting up true integration across the business is essential to ensuring it can withstand disruption from events such as these and maintain costs at a level to suit everyone.
This is where thinking outside the box comes in. It is no longer necessary, or even profitable, for a company to own their assets, such as trucks, trailers and vans. It makes much more sense to own the property that your business operates out of – which will usually appreciate in value – and rent assets which will eventually need to be repaired or replaced and will only decrease in value. This way, businesses can expand or reduce their capacity at almost a moment's notice, whether that means transport, storage or equipment. This flexible solution is especially important with the uncertainty brought about by the global pandemic and Brexit. Many businesses are struggling with various challenges, from new customs checks to a lack of storage space, and having an adaptable approach such as this enables businesses to continue to succeed and flourish in even the most challenging of circumstances.
There are other advantages of leasing rather than buying. We live in disposable times. It used to be thought that ownership was the key to wealth and happiness, yet with the rising costs of living, owning substantial items outright is becoming less and less feasible. We pay for our mobile phones monthly, and by the time we have finished paying for it, it's time to trade it in for the next newest model. The same is true when buying a car. More than 80% of new car buyers choose to finance their new car by taking out either a personal contract purchase (PCP) agreement or personal contract hire (PCH), rather than buying it outright with cash. The main advantage of this is obvious – you get to drive a brand new car that may be difficult to afford otherwise, and with the possibility of trading it in for a newer model in a few years' time. Perhaps now is the time to develop the same attitude towards the supply chain industry.
Dawsongroup (DG) provides a unique approach to this industry. With nine different businesses under one roof, DG ensures you get the same excellent service in every aspect of your provision, whether you need trucks and trailers, buses and coaches, vans, warehouse equipment solutions, specialist municipal and industrial vehicles, temperature-controlled environments, bespoke inflatable structures or finance. Dawsongroup's extensive range of assets provides flexible solutions which are perfect for helping businesses adapt and succeed in a changing environment. Instead of spending precious capital on assets, businesses increase their capability by renting their assets from DG and remove the risk of purchasing. In addition, you have the security of 24/7 support, roadside assistance which will fix any problems on the spot 98% of the time, and all areas of service and maintenance covered by the standard hire agreement.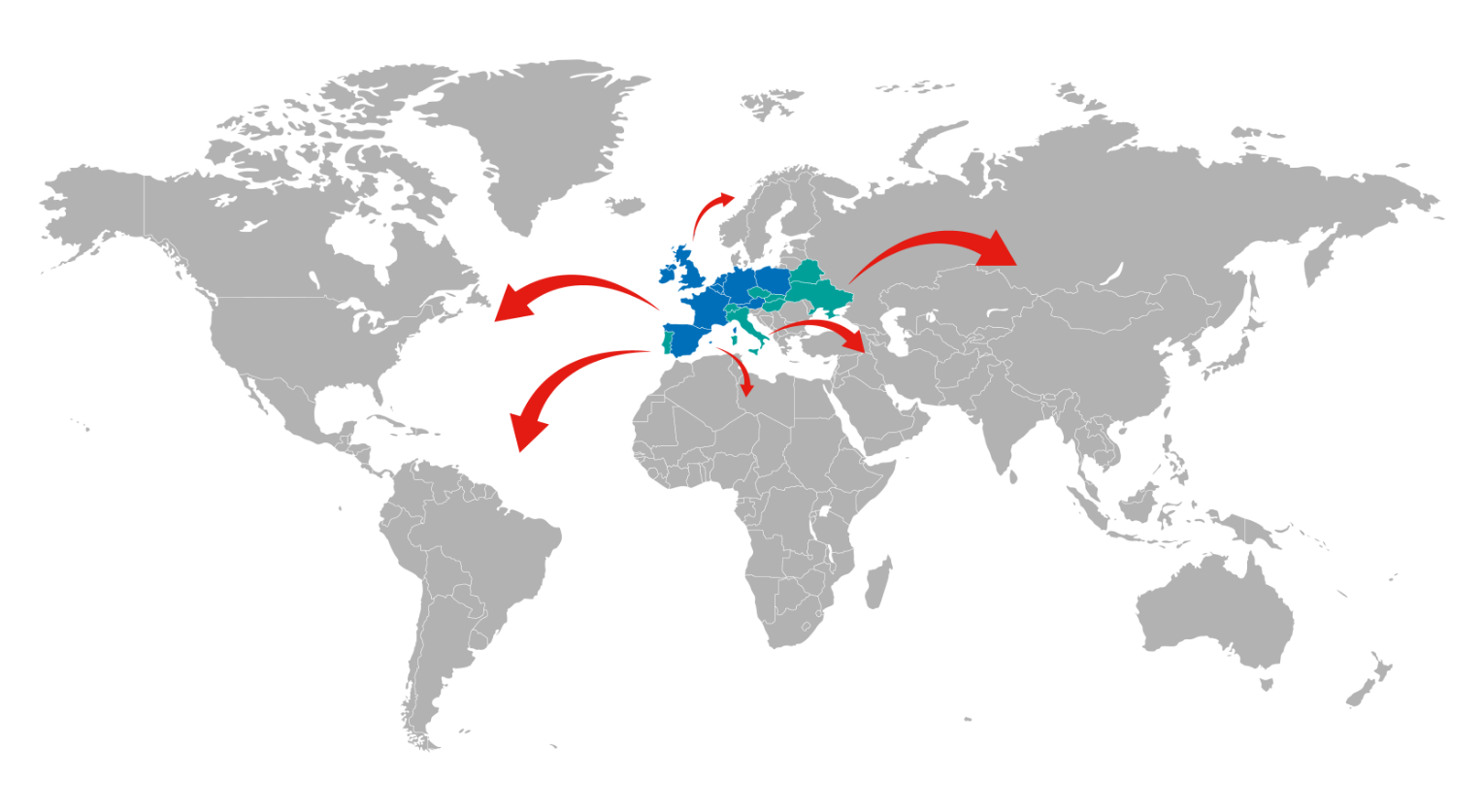 One of the ways that Dawsongroup has helped some of its 5,000 customers adapt to change drivers in the supply industry is by providing instant structures, such as inflatable warehouses which can accommodate any product for any length of time. This is ideal for volume fluctuations during peak periods, and during the pandemic solved an urgent need for additional space to allow work to continue whilst maintaining recommended social distancing measures. Instant temperature-controlled structures have been supplied to companies to protect and sort pharmaceuticals at very short notice, due to unusually high peak periods and the additional pressure of the vaccine roll-out. Other businesses have used instant structures and temperature-controlled facilities to store and sort food and beverage products as an interim solution whilst waiting for a new site to be completed.
Alongside their range and reliability, Dawsongroup assets are incredibly adaptable. DG Bus and Coach vehicles are being used to assist with the COVID-19 vaccine programme in the UK, providing accessible buses which enable the NHS to reach people who would otherwise struggle to get their vaccine. Further afield, DG Thermobil provided cold storage in Austria to meet the demand of the vaccine roll-out there.
Future events also need to be taken into account when considering the supply chain. One such change driver is the UK government's target to slash carbon emissions by 78% by 2035 compared to 1990 levels. This has added extra pressure on companies not just to convert to alternative forms of energy, but also to establish the new infrastructure and develop the new technology that this change will need. Dawsongroup already uses Liquified Natural Gas (LNG) and Compressed Natural Gas (CNG) as alternative fuels for Heavy Goods Vehicle (HGV) trucks, and has a range of electric Light Commercial Vehicles (LCVs) and electric buses among their assets. These innovations are already an established part of the DG fleet, and so the benefit is passed directly on to the customer. Another way DG is making sure businesses are ahead of the trend, is the introduction of electric cargo bikes to Dawsongroup Vans. These are ideal for local delivery and collection services, especially as more and more town and city centres are either designated as low-emissions zones or become pedestrianised. With DG Vans' current fleet of twenty and plans for hundreds more, electric cargo bikes are the future of local distribution services.
Dawsongroup is the company you never knew you needed. In its 86-year history, Dawsongroup has expanded from a road haulage business with a single truck in 1935 to over 30,000 assets providing award-winning services across the UK and Europe today. From logistics and transport to bespoke temperature-controlled easily-transportable warehouses, and a whole range of assets in between, DG has a solution for your business and will help you revamp your supply chain.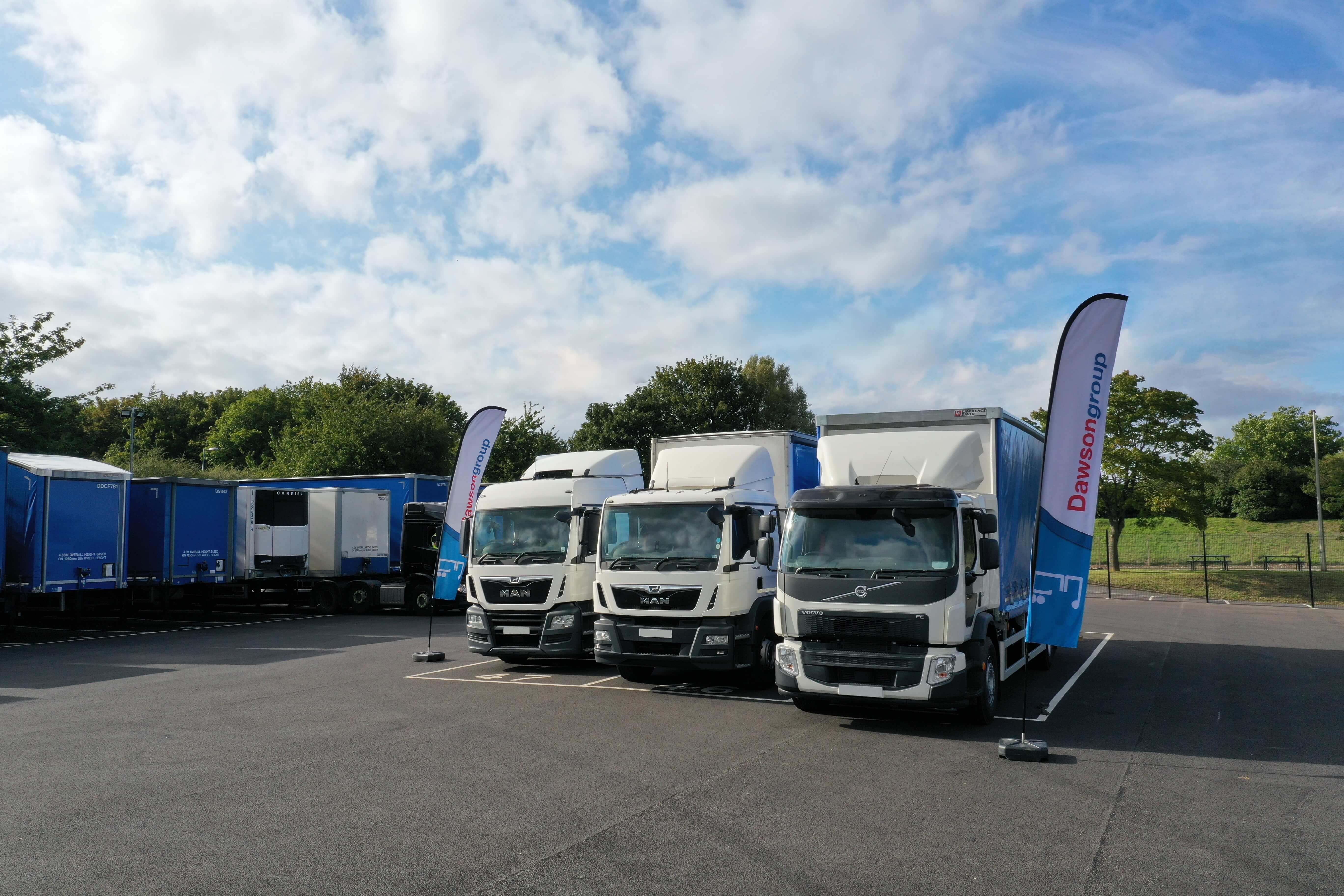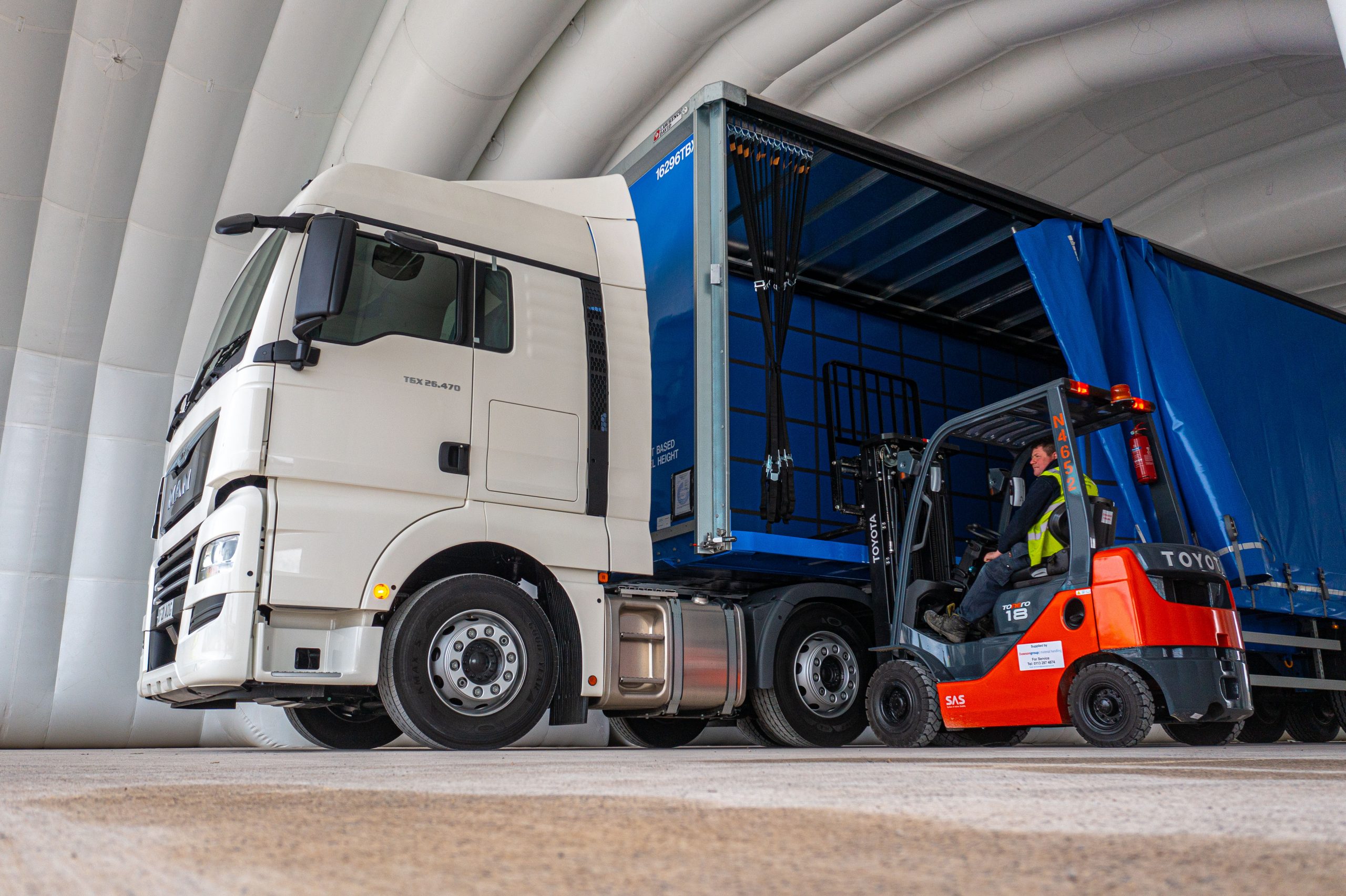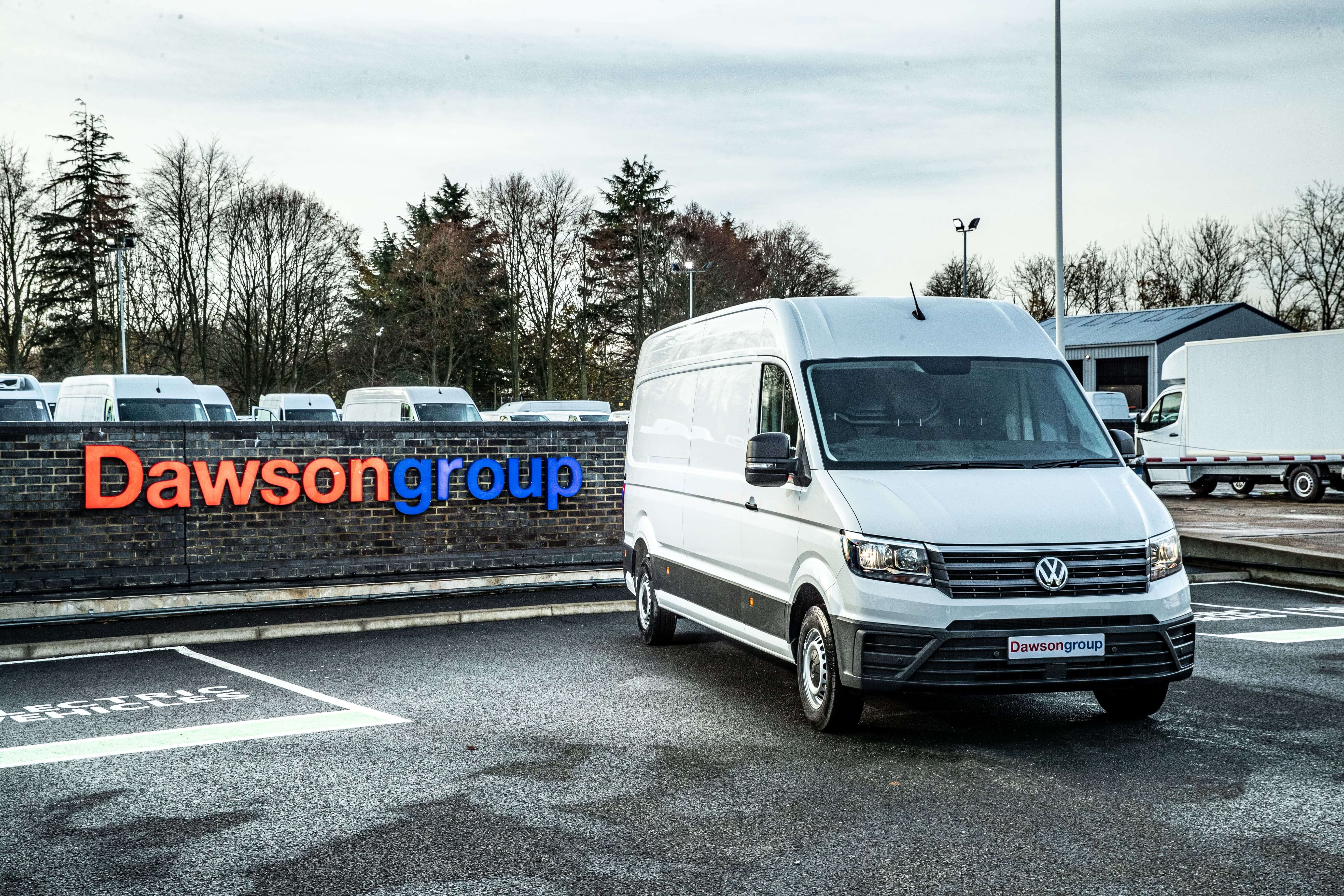 If you are looking to optimise your supply chain and minimise risks, request a free consultation with a Dawsongroup expert by completing the contact form below.