Team Target Zero: Advice You Can Count On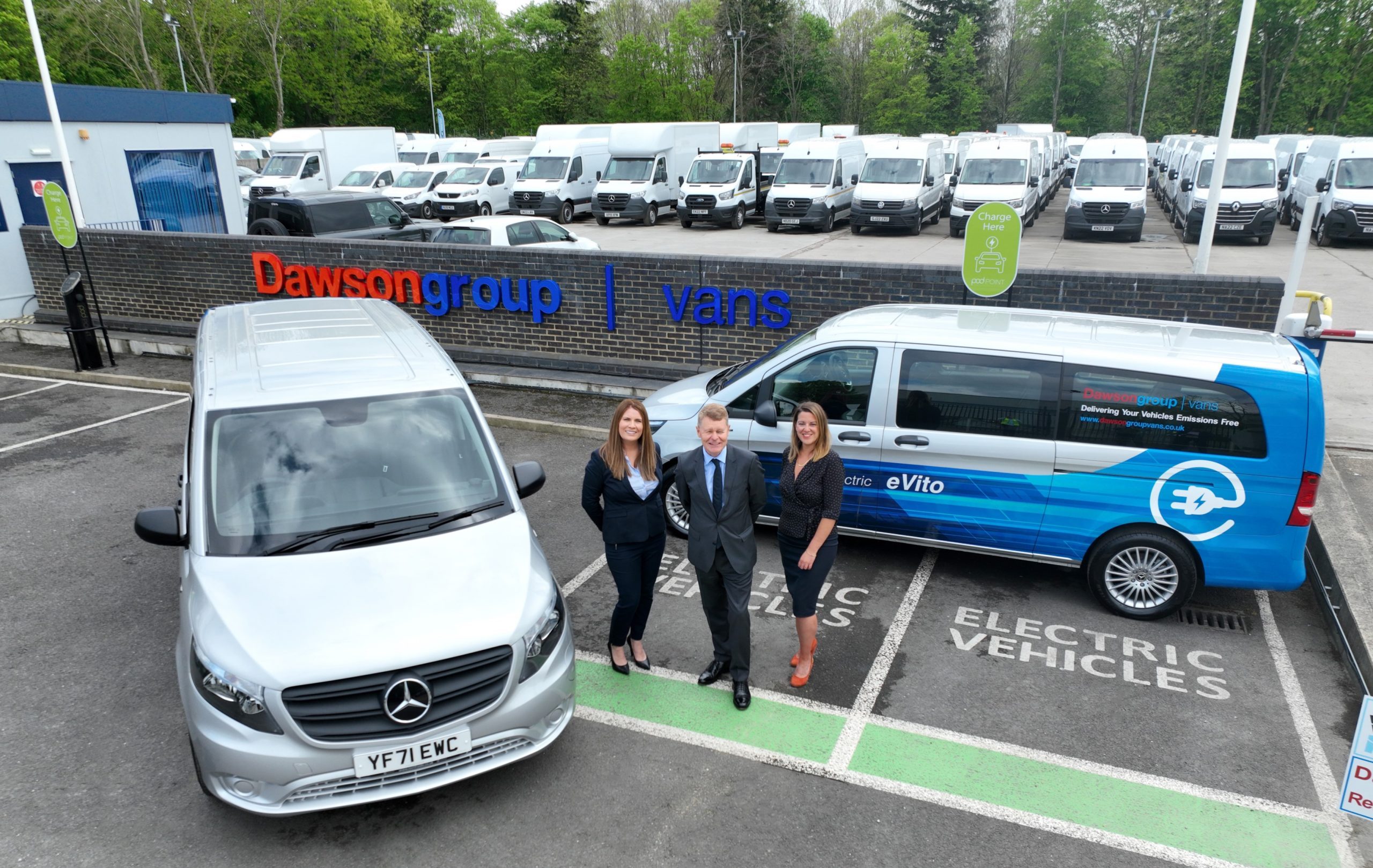 With the government's deadlines to stop the sale of petrol and diesel vehicles rapidly approaching, the journey to net zero is one that everyone must embark upon, and sooner rather than later. Dawsongroup | vans is already on its way, and has set up a team of advisors – Team Target Zero – to assist customers and suppliers on their own fleet's route to net zero.
"It's up to us to play our part in achieving the country's target of net zero by 2050," said Emma Naylor, Project Development Manager and one of the Team Target Zero leaders. "But we're also aware that we contribute towards our customers' net zero plan, so we want to expedite our achievement of that goal."
Team Target Zero are available to provide a consultative service for both suppliers and customers. They can advise on everything to do with the transition to net zero emissions in your fleet, from alternative fuel vehicles and which is the best type for your business to EV charging infrastructure and how to drive electric. They want to make sure you understand all aspects of the transition and which options are available to you, as well as what you need to do to achieve your goals in real terms.
Quick Carbon Reduction Wins
Transport is the main contributor to carbon emissions, and it is also the easiest way to lower your carbon footprint. Team Target Zero can advise you on the changes coming and how to adapt your business, as well as filtering the wealth of data to provide specific information that is relevant to you.
"Just like for our customers, reducing the carbon emissions of the transport we use is the easiest way to make a start," said Victoria Lloyd, Regional Head of Sales and co-leader of Team Target Zero. "Dawsongroup | vans already has the infrastructure in place to support electric vehicles (EVs), so it makes sense to invest in our own fleet. We also want to make sure that we are practicing what we preach, as we can't recommend EVs or other alternative fuel vehicles if we haven't used them ourselves."
As the focus on reducing carbon emissions falls on larger companies, with medium and smaller companies not far behind, they will need to look at their supply chain to see where they can make changes. Dawsongroup | vans is putting in the groundwork now to ensure that we are ahead of the game. By taking on the social responsibility and being at the forefront of making the shift towards carbon neutrality, our role in the supply chain already provides energy security for the future.
Planning for the Future
There will be many difficulties on the road to net zero, with one of the main concerns being cost. No one knows what the financial implications may be in the future, whether staying with petrol and diesel vehicles or deciding to transition to alternative fuels now. Team Target Zero will always be honest and up front with their advice and will only recommend a sustainable and practical solution that will suit your business.
"We've all got a moral obligation to work towards a more environmentally friendly future. We can't continue as we are," said Simon Ridley, Managing Director of Dawsongroup | vans. "Our efforts won't work if we don't start taking action soon. Yes, there will be problems and challenges along the way, but if we don't start learning to deal with them it will be a much tougher challenge in the future. We can't underestimate the task ahead."
Team Target Zero will be guided by customers and what they need from us, as a supplier, to assist them in this process. As well as advice, in the future the team will provide best practice guides and spec sheets for different alternative fuel vehicles to help you prepare for a future without diesel vehicles.
"We are looking at how we, as an organisation, deliver on our objectives to get to net zero," said Simon. "We want to help our customers achieve the same objective and support them through the transition. Ultimately, Team Target Zero is about the future."
To find out how Team Target Zero can help you with your transition to net zero, contact your local Dawsongroup | vans representative today.
Contact us today for a free consultation about transitioning to zero emissions.
Our Latest Insights
Take a look at our latest insights and news by clicking on the stories below.