Behind the Scenes: James Fitzpatrick, Head of Operations at Dawsongroup | Vans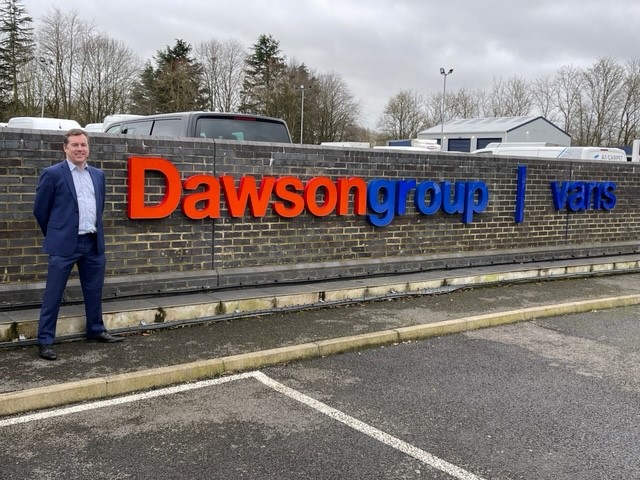 James Fitzpatrick joined Dawsongroup | vans in October 2018 as Head of Operations. With over thirty years of experience in the industry, he was the perfect fit and keen to be part of the positive changes that Dawsongroup thrives on.
On the customer side of his job, James has some interesting stories to tell. New electric cargo bikes and a growing range of electric vehicles feed his passion for technology, alongside the new handheld tablets being used with customers when hiring or returning vehicles. The variety of the job keeps James on his toes as no two days – or even customer phone calls – are the same.
As a former customer himself, James has experienced Dawsongroup service first-hand, and he ensures that every customer receives the same outstanding assistance whether they are a big-name brand or an independent trader. James's position gives him responsibility for everything that happens in the depot – customers, vehicles, and staff. This includes every part of a vehicle's journey with Dawsongroup | vans, from when it first arrives from the manufacturer, through preparing it for customers, regular service and maintenance, checking it on return and finally selling it on at the end of its time.
Apart from looking after the customers and vehicles at all 13 of the Dawsongroup vans sites, James's main responsibilities are to make sure that all his staff have enough tea or coffee and that they are all happy. He knows when to put the pressure on, when to support and when to gently push people in the right direction to succeed. He also knows that it is important for each individual, not just the business, that he helps them stay motivated, focused and driven.
For James, the best parts about working at Dawsongroup are the staff, the diversity, and the openness to change. The company has a genuine family feel, and this was especially evident during the pandemic and lockdowns. People are everything and everyone goes above and beyond to make sure customers and staff are looked after, even people they don't know personally. Whatever their position in the company, everyone feels safe and secure and wants to do their job to the best of their ability. Company ambitions and goals are clearly defined, and everyone works together towards a common purpose – providing the best service and solutions for customers.
The biggest accomplishments that James has seen in his time with Dawsongroup | vans are all about the people he works with. Identifying the shining stars amongst the staff, investing time in those people, and seeing them develop and get promoted is the most rewarding part of his job. "To find someone that has passion in Dawsongroup's values is amazing to see," James said. "You can't teach it; you can only encourage and promote it. These are the people who will take the company to the next level in the future."
James embraces change, even so far as driving home a different way each evening. In the time he has been at
Dawsongroup there have been many changes, both small and large, and all for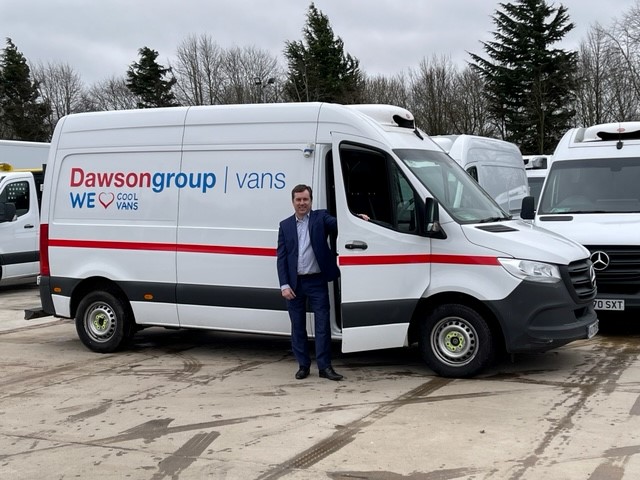 the better. Vans has a new leasing company, Van Ninja, which is already showing success; and they have transitioned to using an electronic Vehicle Inspection app instead of paper check sheets, to name just two. No new well-researched idea is dismissed; instead, they are open to trying out the idea to see if it is right for the company, and equally they aren't so proud as to continue with anything that isn't the best fit.
Some interesting facts about James:
He was blessed by Pope John Paul II when he visited Rome.
He loves to be challenged in sport and has completed fifteen half-marathons and six triathlons.
When taking part in his first triathlon at Blenheim Palace, he was beaten by Jenson Button by exactly one minute – ignoring the fact that Jensen completed the men's race and James completed the boys' race!
He went to Australia for a year when he was 18 and has loved travelling ever since. Learning a lot from other people, learning about the culture and religion, trying all the different food, and finding out
different ways of doing everyday things are what keep James travelling as often as possible.
Once James has completed all his projects at work – of which he has many in the pipeline – his ambitions for the future are to retire and travel around the world.
"The company is in such good hands and the future is looking very bright with the people we have here," said James. "They have thoughts and ambitions about how to drive it forward, and they are just waiting to be let lose to carry out their ideas. Helping others achieve their ambitions within the company is a success for me just as much as it is for them."
Contact James to find out how he can help you with all your van needs, or find out about careers with Dawsongroup here.
If you want to find out more about the solutions Dawsongroup can provide for your business, request a free consultation with a Dawsongroup expert by completing the contact form below.