Keeping Willen Hospice's Collections Running
Care for the Local Community

Willen Hospice provides free, compassionate care to adults living with a life-limiting illness in Milton Keynes and the surrounding areas. Established in 1974, the hospice has grown to provide care for 300 patients at the hospice and 700 patients in their own homes every year, as well as support for their families. Only 15% of their costs are met by the NHS, leaving a staggering £16,164 that is needed every day to keep the charity running. This money is raised through fundraising events, such as the Midnight Moo, their network of 14 charity shops, and donations from individuals and businesses.
Support for a Local Charity
With the local connection of Dawsongroup's Head Office being based in Milton Keynes, Willen Hospice is a charity that is very close to many employees' hearts. Over the years, we have supported Willen Hospice with various fundraising events, including collections of clothes and goods for their charity shops and teams taking part in the Midnight Moo – a ten-mile sponsored night time walk around the city.
"Dawsongroup vans was so reactive when we first contacted them, it was amazing," said Kevin Chappell, Willen Hospice Commercial Manager, Retail Partnerships & Operations. "We had a cut-off point where we wouldn't have had any vans, and if that had happened, we wouldn't have been able to function and we would have lost a significant amount of income. Dawsongroup had vans available for us at the time we needed them, which we really appreciated as they kept us running."
Three for the Price of Two!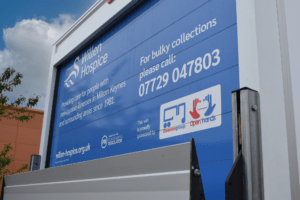 Dawsongroup has a strong CSR programme and is always interested in supporting local charities. When Willen Hospice needed to replace the vans they used for their house clearance scheme and furniture collections, they contacted Dawsongroup vans for assistance – and got more than they asked for. Aaron Paul, Area Sales Manager, arranged for their previous two vans to be replaced by three Mercedes Sprinter Luton box vans with tail lifts, two at a reduced rate and the third free of charge on a three-year fixed term rental agreement. The vans were all liveried with a new design which included the Dawsongroup and Open Hands logos on the back.
"One of our biggest opportunities for retail growth over the next few years is house clearance," said Kevin, "and we simply would not be able to do that without the vans. They are also essential for collecting furniture and other large items from our generous donors. These can then be delivered to our shops for sale, bringing in vital income for the hospice. Dawsongroup vans made sure we did not have a single day without any vans so we could keep up with our schedule of collections and deliveries."
Providing Quality Goods and Services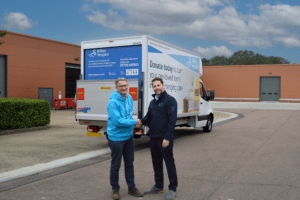 Willen Hospice needs to continue raising almost £6 million every year to keep providing valuable care to the people who need it and their families, and they are always looking for new ways to do this. Their latest ventures include The Hangout, a brand-new gaming store which is home to a wide selection of retro arcade games, consoles and board games, and Off The Record, a dedicated music shop which offers a unique experience for music lovers, including great-priced, pre-loved vinyl, CDs, cassettes, instruments, accessories, memorabilia, and more.
The Willen Hospice retail team has also introduced new products to the eclectic range of items sold at their stores – eco-friendly vegan cleaning products from Mack.
"We want to set ourselves apart from every other charity shop," said Kevin. "Introducing these new products gives us a bit more uniqueness. We want to offer more by linking up with brands and retail partners, such as Dawsongroup, to deliver quality products that are useful and desirable for our customers. Our relationship with Dawsongroup ensures that even our vans are at the same high standard we look for in our goods and services."
Visit Willen Hospice to make a donation or find out how they can support you.
If you want to find out more about the solutions Dawsongroup can provide for your business, request a free consultation with a Dawsongroup expert by completing the contact form below.
UK Head office
Delaware Drive
Tongwell
Milton Keynes
MK15 8JH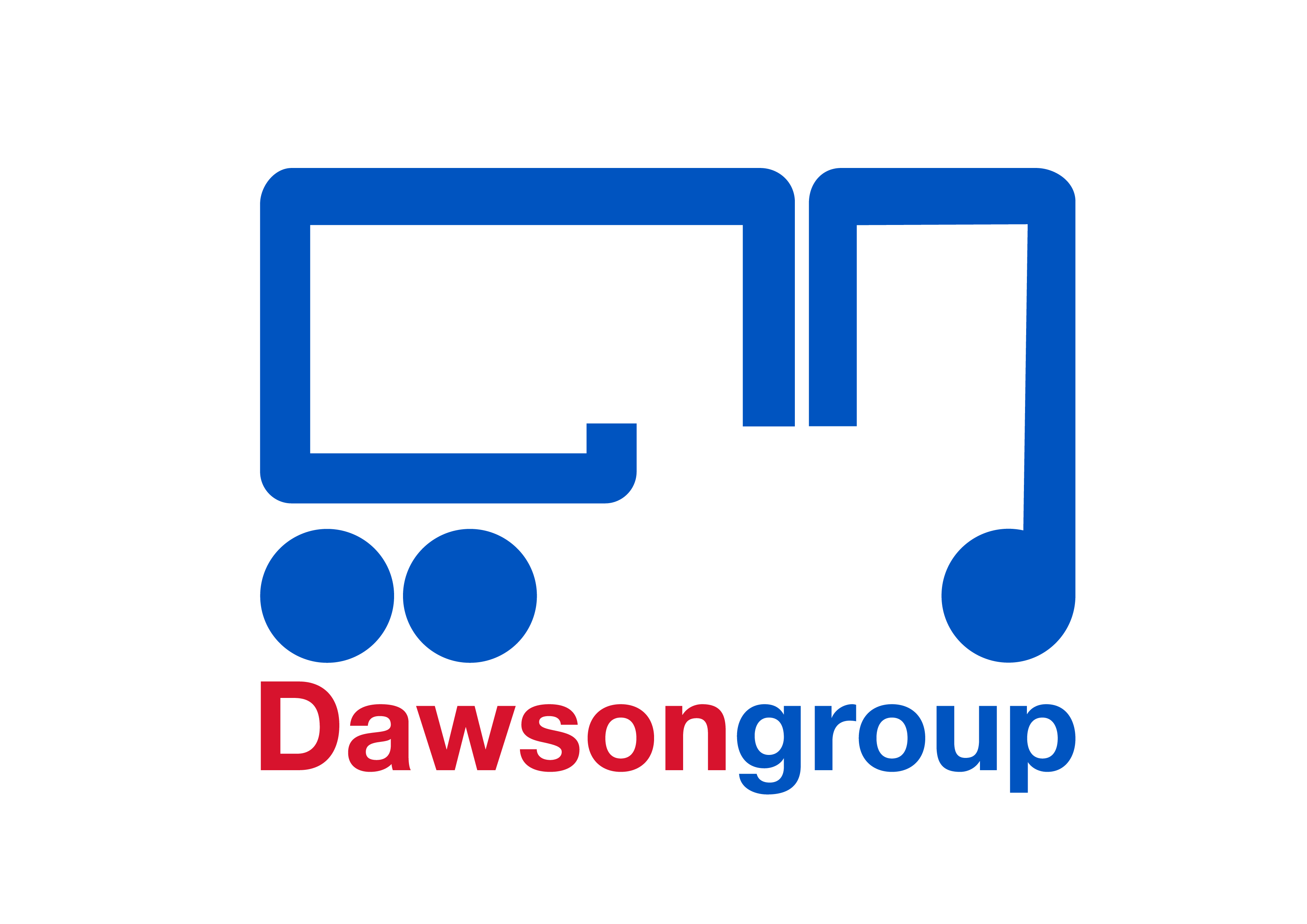 Dawsongroup plc | Company reg. no. 01902154 (registered in England and Wales)