Red Diesel Duty Rebate Withdrawn from 1 April 2022. Act Now or Risk Losing £ Thousands!
The UK road transport sector is undergoing rapid and inevitable long-term change. A significant part of that change is driven by the government's green agenda, which is rapidly gathering pace year on year and will ultimately be very costly for operators – beginning with the withdrawal of the Red Diesel duty rebate.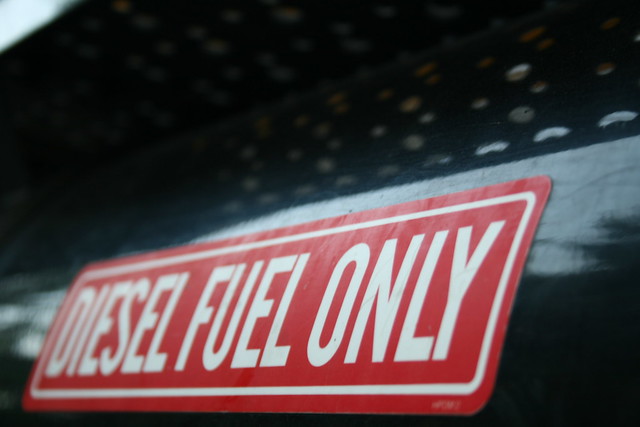 Some take the view that the road to zero emissions is a long one and, in the face of more pressing and immediate day-to-day issues, they can push this particular problem to the back of their minds.
However, one important 'green' issue that they need to get to grips with right now is red diesel.
Following the 2020 Budget announcement made law in the Finance Bill 2021, the government is removing the entitlement to use rebated red diesel and bio diesel from most sectors with effect from April 1 this year. The use of red diesel will no longer be allowed in transport refrigeration units (TRUs) and, as of 12.00 am on 1 April, it will be an offence to operate TRUs on red diesel.
What's more, the new legislation states that operators must use up all their existing stocks before the enforcement date and that they won't be allowed to use any old stock thereafter. The new law will be policed and enforced in the same way as all other road-going vehicles. HMRC has wide-ranging and punitive powers including the ability to seize vehicles and criminally prosecute offenders.
With the red diesel duty rebate currently at 46.81p per litre, operators will have to find at least an extra £2,000 a year per vehicle (assuming an average use of 1,500 hours per annum, and an estimated 2.85 litres per hour consumption).
Find out more about the impact this could have on your business here.
Dawsongroup | truck and trailer is aware that the pace of change will lead to the early obsolescence of high-value assets. At the same time, however, they are committed to supporting diesel and the existing technology for as long as it's viable. They also recognise that they have a role to play in helping businesses acclimatise to change and supporting them through the transition with their knowledge and expertise. Their business is focused on putting new technology into practice – delivering affordable, dependable and sustainable alternatives, and helping businesses achieve a cleaner, greener future – right now.
Dawsongroup | truck and trailer has been working with alternative refrigerants and refrigeration technology for the last 20-plus years. They have been at the forefront of advances, assisting with pioneering truck-mounted generators, direct-drive refrigeration, the revolutionary Dearman concept, through solar and now fully electric refrigerated trailers.
With over 45 years' experience catering for all their customers' truck and trailer needs, Dawsongroup| truck and trailer's advice is to:
Act now and consider carefully your operating strategy.
Get help and advice to transition to alternative fuelled vehicles.
Change your relationship with your depreciating assets.
At times like this, partnering with an experienced and solutions-based fleet provider is as important as ever. As always, Dawsongroup is ready to help – whether it's mitigating against the imminent red diesel ban or making your journey along the road to a cleaner and greener risk-free and as smooth as possible.